As the annual Shanghai Tourism Festival started on Saturday night, foreign cast members, who participated in this event in the past but can't come this year due to the coronavirus pandemic, are reminiscing over it on social networks.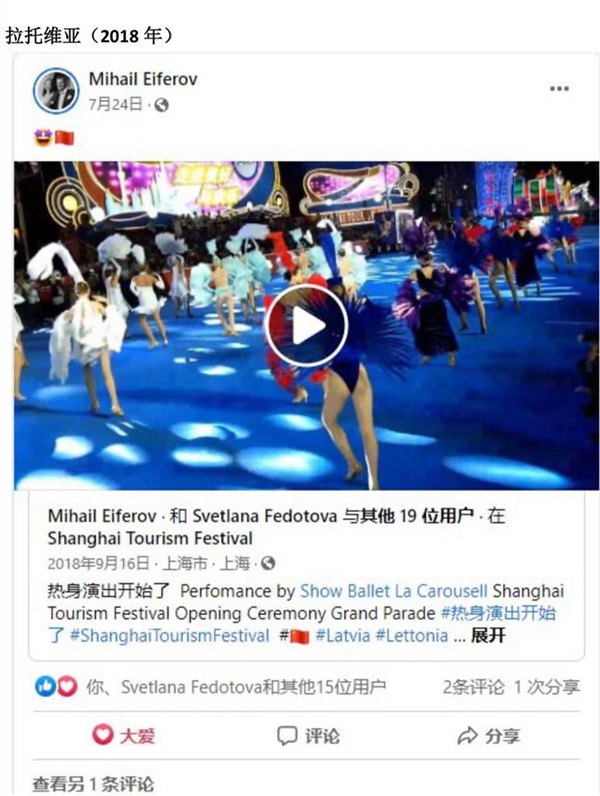 Mihall Eiferov, from the Latvian Centre for Contemporary Art, performed ballet in the festival parade at the opening ceremony in 2018. She was so impressed by the grand event that she posted her reminiscences on social platforms in the past two years as soon as the latest running had opened. This year, staying at home and learning about the opening news from the internet, she posted a performance photo taken in 2018 with the words "as if returning to that opening day".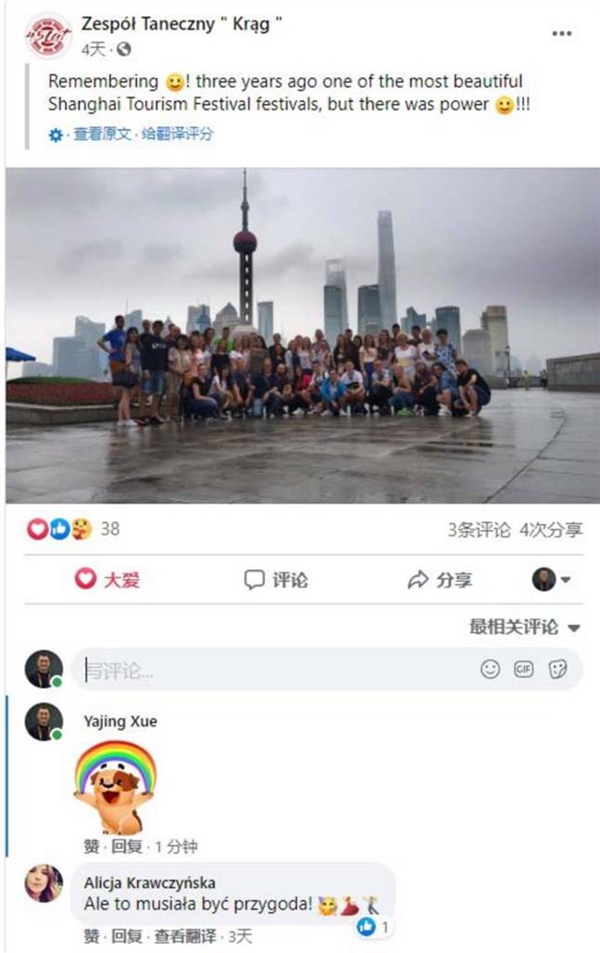 For Zespol Taneczny, from the Polish Folk Dance Ensemble, his performance in 2017 at the event is an unforgettable memory."Remembering! Three years ago one of the most beautiful festivals," posted Taneczny with a group photo of his team.
Initiated in 1990, the festival has become a symbol of Shanghai to promote people-to-people and cultural exchanges among countries. In 2019 alone, it attracted 25.7 million Chinese and foreign tourists.