Graffiti artists gathered at the Moganshan Road Art District in Shanghai, saying goodbye to the graffiti and welcoming a new start for the district.
A temporary wall has already been erected, inside which is a construction site on which a new commercial property will be built.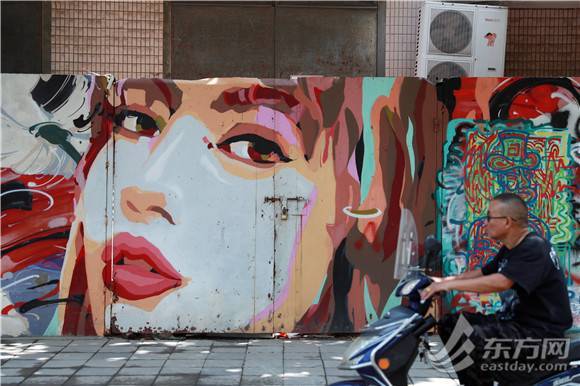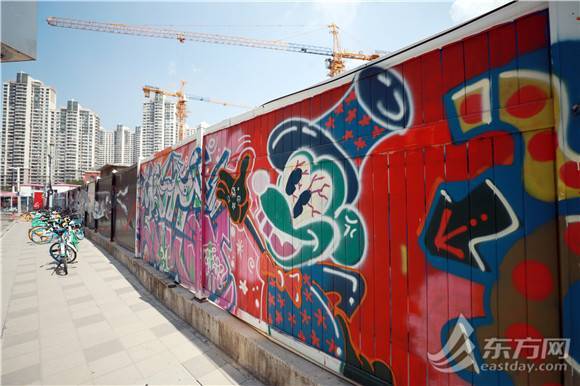 A total of 12 artists, who used to frequent the district for art creation, were invited to create their last artworks there over the last weekend.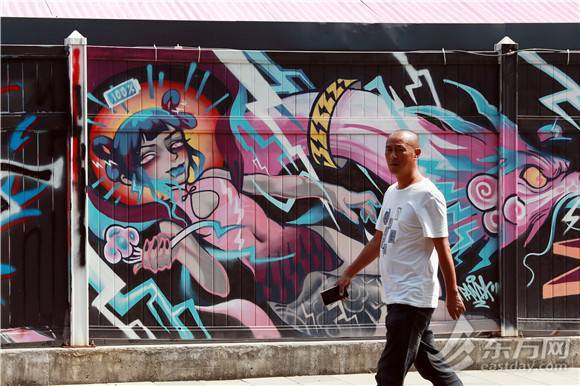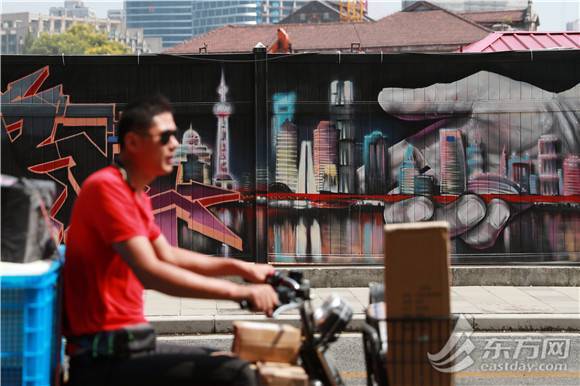 Half of the famous graffiti wall in the district has been demolished. Many citizens went there to pose for photos before it vanished.
Stretching from Changhua Rd to West Suzhou Rd, the graffiti wall featured numerous cultural tones thanks to the artists' unfettered imaginations and bold use of color. With a history of 15 years, it is the first graffiti area in both Shanghai and China.
Graffiti has always been regarded as a controversial kind of art. Street artists who advocate freedom leave their own works on the wall. Some people think it is art, while some others consider it to be "scribbling".
Urban graffiti began to flourish in Brooklyn, New York, in the 1960s. Street artists created an artistic landscape, attracting large numbers of young people. Today, graffiti art has been accepted by mainstream cultural systems across the world, among which Jean-Michel Basquiat's and Banksy's works have become classics. Those masters' graffiti even appear in galleries, art expos and museums and sell for very large amounts of money, enjoying prestige somewhat akin to Monet and Picasso.
Nowadays, graffiti art is no longer limited to the expression of painting on walls. Under the influence of pop art and other artistic genres, it has been shaped into a special aesthetic style. Graffiti is more about conveying a spirit, and it inspires an attitude of creation in life: never stop expressing yourself, and never stop creating.
(Photos/Bai Kelin)