With the kickoff of the team rounds of the 2020 League of Legends World Championship (S10) in Shanghai, a new wave of attention has drawn people to e-sports. A range of game-watching parties is also being held for the entire month for enthusiastic audiences.
On the central lawn of Daning Lingshi Park, which has been decorated by glowing mushrooms, crowds of players were staring at the big screen and celebrating each victory of the S10 team competition on October 8, the last day of the National Day holiday.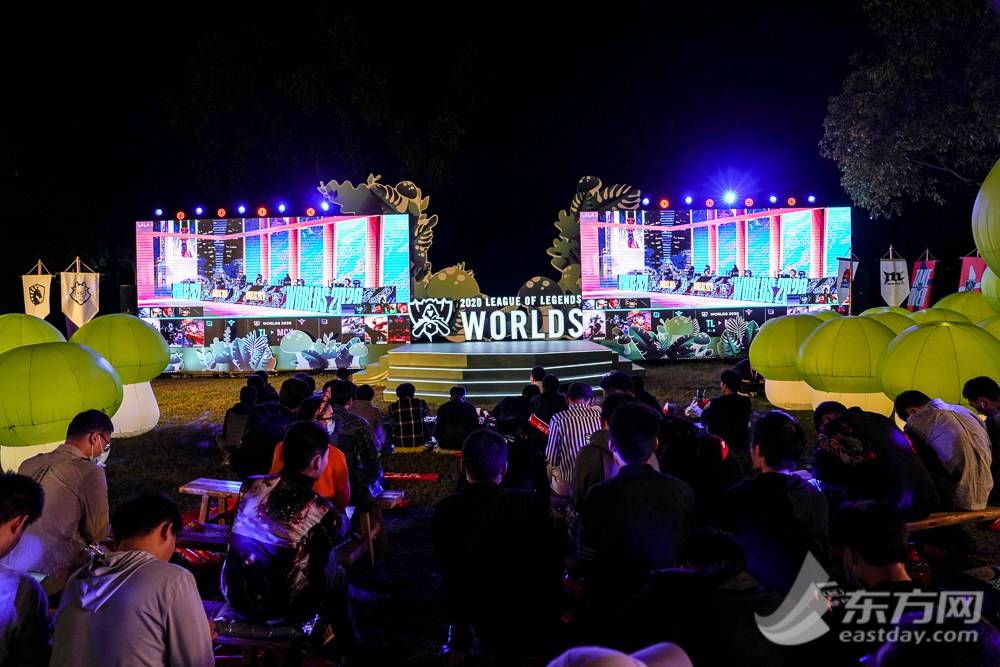 The game-watching venue is located on Lingshi Rd, which is deemed by insiders as China's e-sports center as it houses all resources in the e-sports industry chain.
Shanghai is committed to building itself into a global e-sports capital. The integration of urban culture and young and passionate e-sports culture is also an important issue.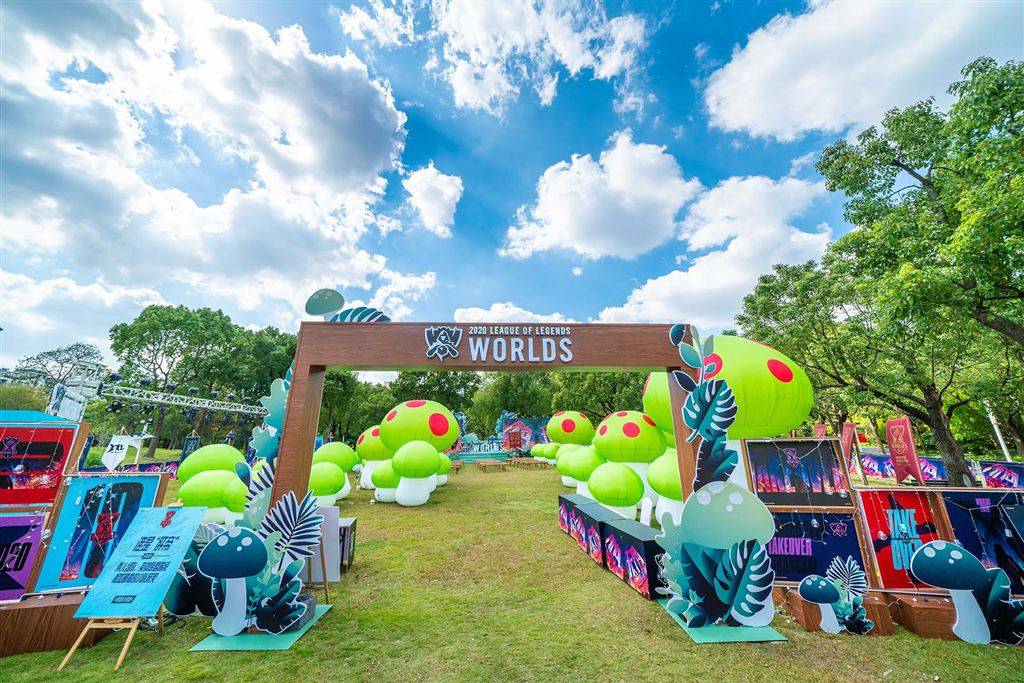 "The soil of e-sports is very rich here [on Lingshi Rd]," said a brand manager of S10, "which means a lot for this year's first offline game-watching activity. Also, the park is a suitable place of socialization for the younger generation and it matches Shanghai's urban culture."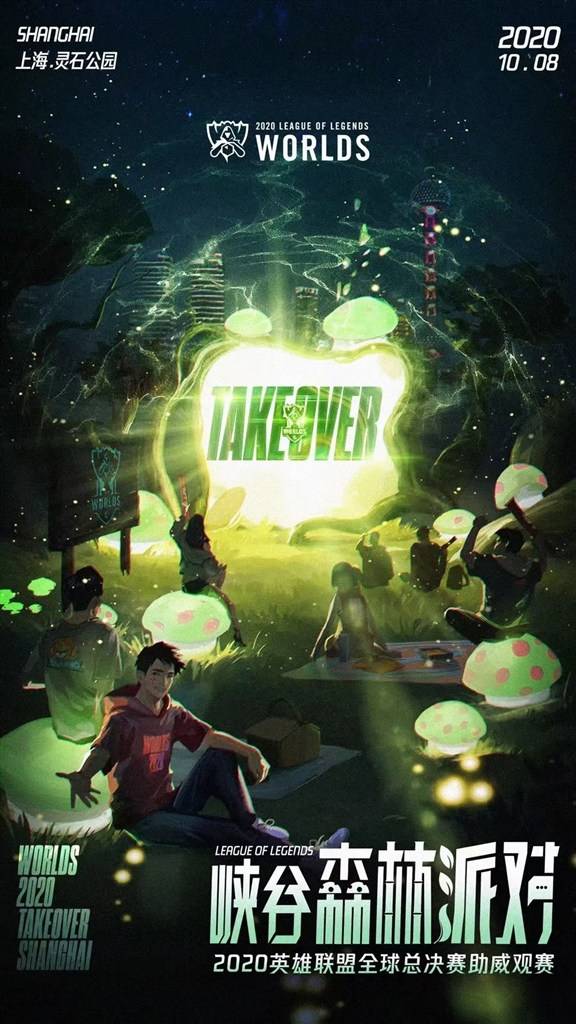 Apart from the Daning Lingshi Park venue, citizens can also watch games on Yangpu's Weide Rd and Huangpu's Shanghai Dashijie (Great World) and immerse themselves in the passionate e-sports environment.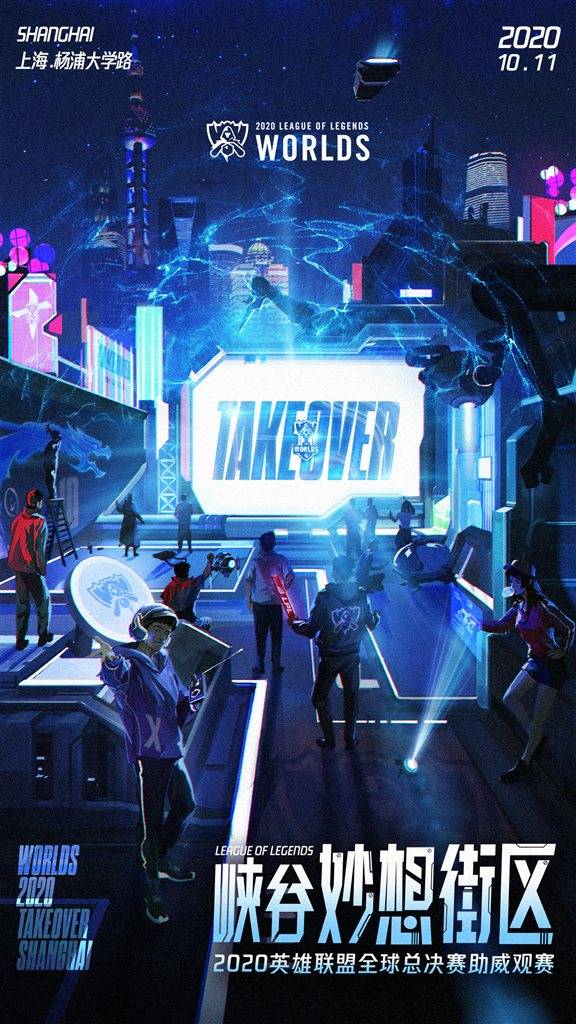 The S10 is running from September 25 to October 31 in Shanghai.