A 400-meter cargo ship docked at the Shengdong International Container Terminal of Yangshan Deepwater Port on October 13, becoming the ship loaded with the most exhibits for the 3rd China International Import Expo so far.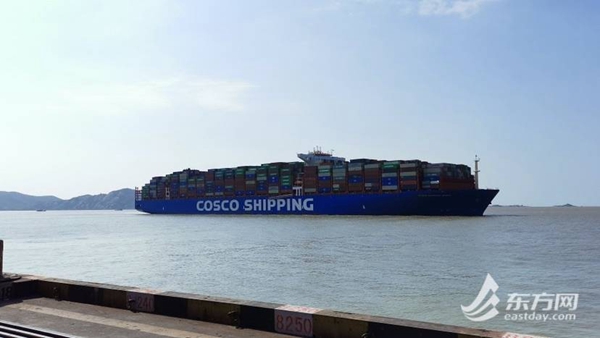 The ship carrying items from 26 exhibitors from Sweden and the Czech Republic took over a month to reach Shanghai.
The Swedish exhibits include chocolates and agricultural products provided by the exhibitor VARMDOKOMPANIETAB. The Czech exhibits include biscuits, coffee, milk powder, and crystal crafts.
According to the Maritime Safety Administration of the Yangshan Deep-Water Port, it was informed of the crew's health situation prior to them joining the ship and has monitored their health over the last 14 days. It also informed the crew of the anti-pandemic requirements of Yangshan Port.