A global communication training base was set up in Shanghai's Songjiang district for international publicity on October 14.
Founded by the district and Shanghai International Studies University, the base contains one maker space and eight characteristic laboratories for multilingual international public opinion analysis, global journalism and communication research, and multilingual reports on China.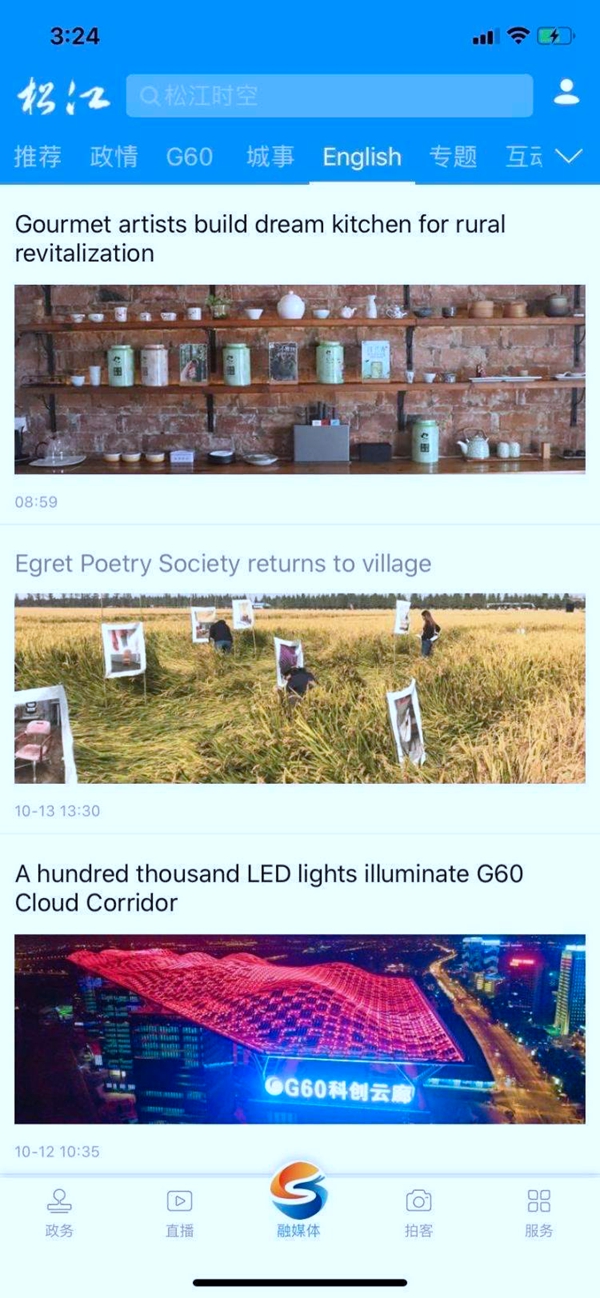 An English channel was launched on the "Shanghai Songjiang"App on the same day, introducing Songjiang'sculture, tourism and investment environment. Being the first English channel initiated by a district media center in Shanghai, it allows foreigners to learn more about the Songjiang district in a convenient way.
For the university, the base offers a creative platform for the cultivation of international communication talent. According to Guo Ke, dean of the university's School of Journalism and Communication, since students can go out of classrooms and into local communities, they can improve their interview and news writing skills as well as the ability to "tell the Chinese stories"through real life practice.
Mr. Guo said that the base can produce not only news, reviews and international opinion reports, but also high-quality academic papers, subject reports, textbooks and monographs.
Via connecting with global media, governments, enterprises and academic institutions, it is expected to be built into a sustainable knowledge innovation platform.