Integrated traditional Chinese and Western medicine has been playing its role in fighting COVID-19 in Mauritius, benefiting the wellbeing of local residents. Since the epidemic outbreak, experts and staff at the China-Mauritius Center for Traditional Chinese Medicine in Port Louis, the capital of Mauritius, have always been busy with anti-epidemic work.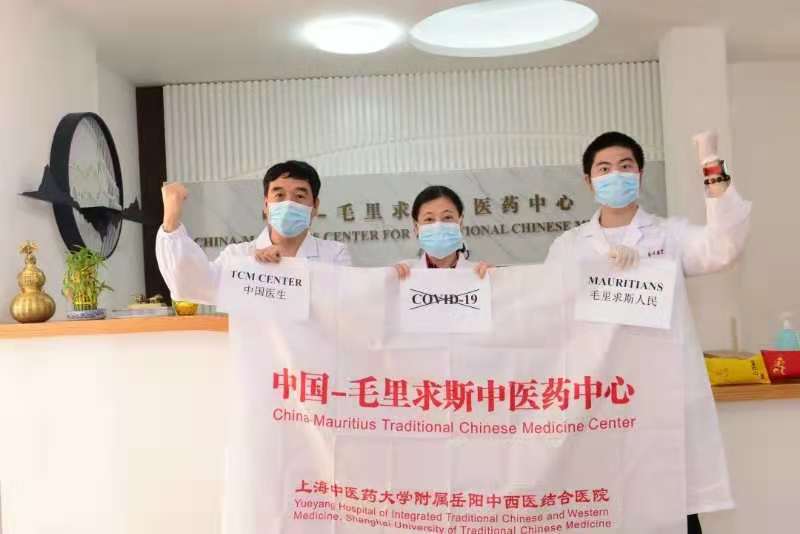 (Left to right: Dr. Hu Binglin, Dr. Wang Xiaosu and pharmacist Xue Renyan)
Their efforts won the praise and appreciation of Mauritius' president Prithvirajsing Roopun. In his meeting with the delegation of the Center and the City Clinic Group on November 9, Roopun said they have been standing with the people of Mauritius all along and TCM has played a significant role.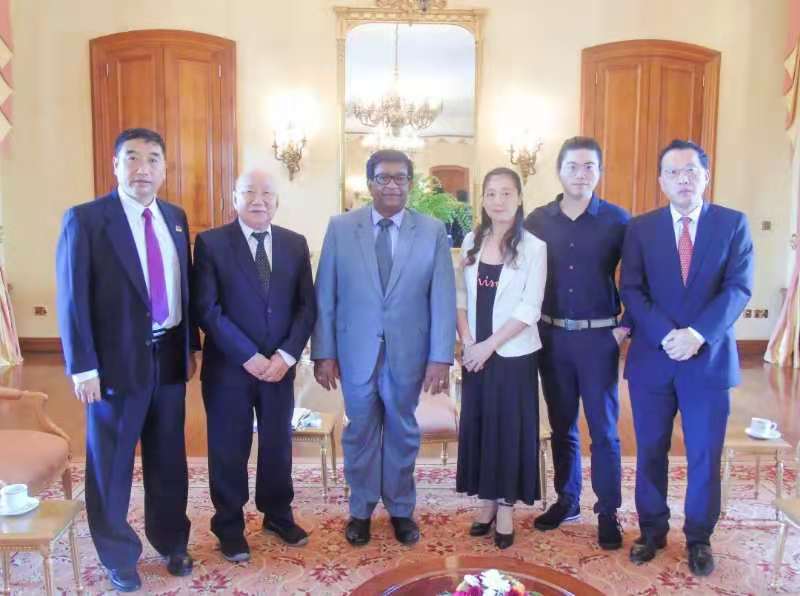 (Third from left: Mauritius' president Prithvirajsing Roopun)
"Thank you for bringing here top-class experts, TCM skills and herbal medicine, offering the Mauritius people high-quality TCM services and relieving patients of their pain. TCM is popular among the Mauritius people. I believe it will have a better future in Mauritius," said the president.
He hopes TCM's characteristics and strengths can be further represented to benefit more people and promote Africa's healthcare prosperity.
Though a major tourist attraction in Africa, Mauritius is relatively undeveloped in sanitation and anti-epidemic facilities, and people's awareness of epidemic prevention is not strong enough. Since early 2020, Dr. Wang Xiaosu and Hu Binglin at the China-Mauritius Center for TCM have prepared themselves for a potential outbreak in the country. They have also been keeping an eye on the treatment progress back in Wuhan and Shanghai.
Working with the Chinese Embassy in Mauritius, they have popularized the COVID-19 knowledge to local Chinese and taught them how to prevent the epidemic through TCM practices like medicinal diet, cupping, scraping, and massage. So far, no Chinese people in the country have been reported to have contracted the disease.
As Mauritius issued a national lockdown on March 20, the two experts, recommended by Chinese Ambassador Sun Gongyi, joined forces with local doctors in fighting the epidemic.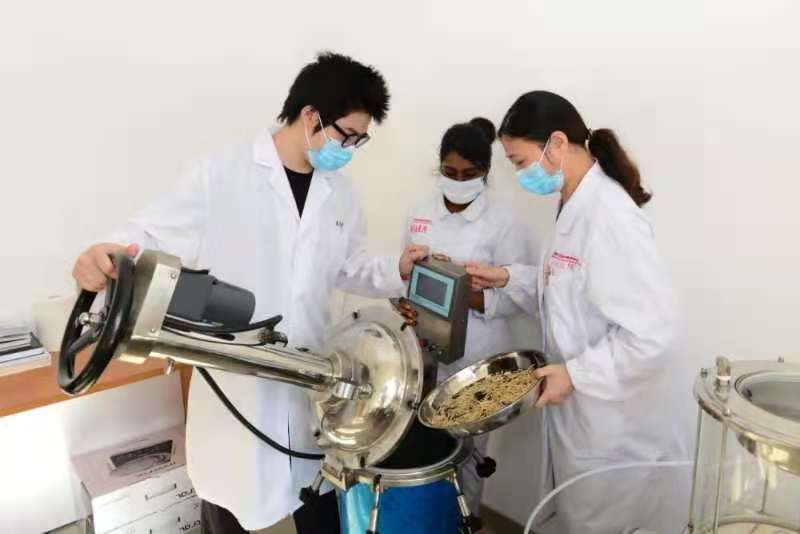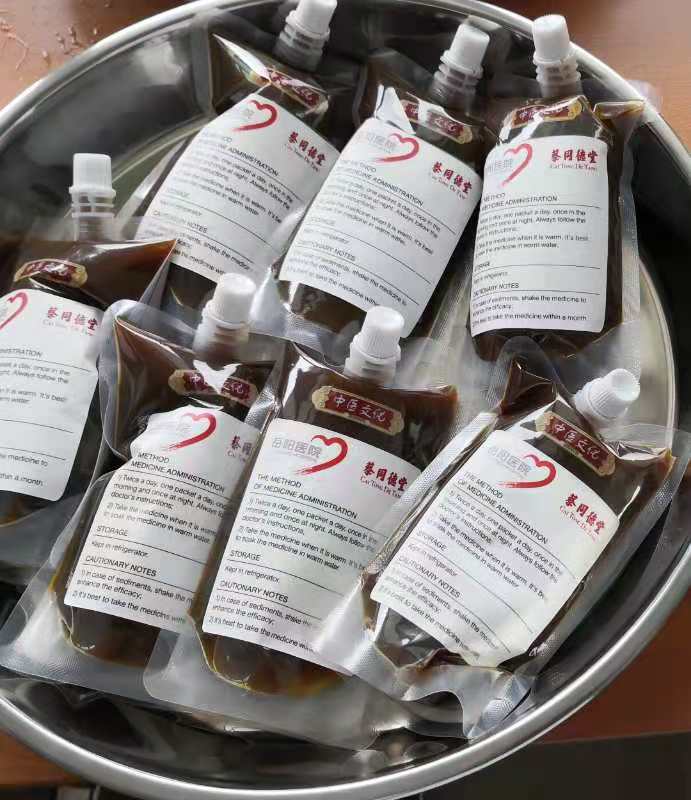 (Doctors at the Center make TCM decoctions.)
They have even developed an anti-epidemic prescription for locals based on the climate conditions and Mauritius people's living habits, which turned out to be very popular.
Run by Yueyang Hospital of Integrated Traditional Chinese and Western Medicine Affiliated to Shanghai University of Traditional Chinese Medicine, Shanghai Caitongde Pharmacy, and Mauritius's City Clinic Group, the China-Mauritius Center for TCM officially opened in December 2019 as the first TCM center in Africa. Dispatched by Yueyang Hospital, Dr. Hu Binglin is good at tuina massage and acupuncture, while Dr. Wang Xiaosu is good at digestive disease treatment.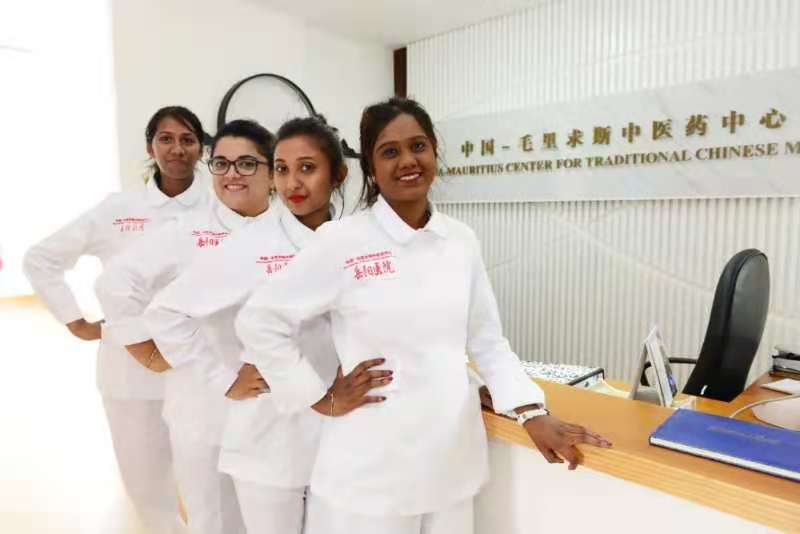 (Mauritius staff at the Center)
Having been endorsed by three Mauritius presidents, each day the Center receives 30-40 patients and there is a professional pharmacist from Shanghai Caitongde Pharmacy responsible for making TCM decoctions.
(Photos provided by Yueyang Hospital of Integrated Traditional Chinese and Western Medicine Affiliated to Shanghai University of Traditional Chinese Medicine)