As the Chinese coffee market continues to accelerate, McDonald's is to invest 2.5 billion yuan over the next three years to accelerate its participation in the Chinese mainland's coffee market.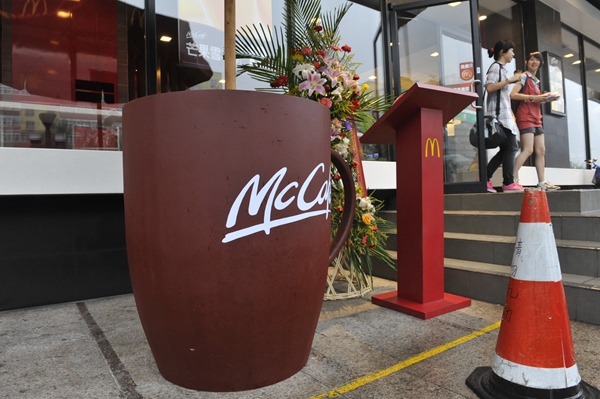 The country's first McCafe flagship store was opened in Shanghai on November 16. It is scheduled that by 2023, there will be more than 4,000 such coffee shops nationwide offering high-quality, cost-effective handmade coffee with delicacies like croissant, Danish roll, Basque cheesecake and tiramisu.
ZhangJiayin,chiefexecutiveofMcDonald'sChina, said that McCafes will open in McDonald's restaurants in Beijing, Shanghai, Guangzhou and Shenzhen this year and in Nanjing, Hangzhou, Fuzhou, Xiamen, Tianjin, Chengdu and Suzhou next year.
"We will invest more in device upgrading and staff training over three years, spending about 2.5 billion yuan," said Zhang.