A photographic exhibition showing Indonesia's world-famous scenery, charming artwork and culture, as well as Shanghai in the eyes of Indonesians living in the city, is running in the Shanghai Art Collection Museum from December 18 through the month end.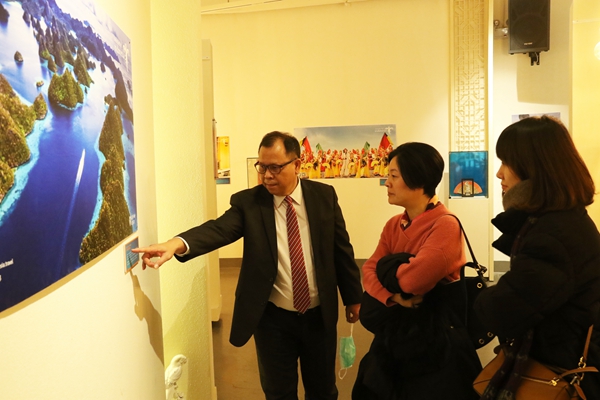 (Visitors appreciate the photos)
Taken by Indonesian citizens, the photos display the daily life of local people and those living in Shanghai. Since this year marks the 70th anniversary of the establishment of diplomatic relations between China and Indonesia, the exhibition entitled "Friendship thru Lenses" is a way to celebrate the bond between the two countries.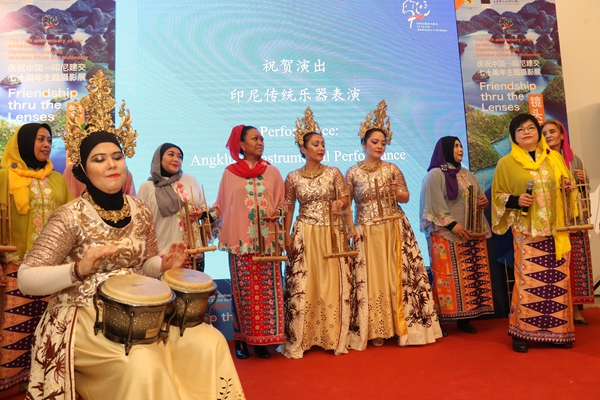 (Angklung instrument performance at the opening ceremony of the exhibition)
Many works present the history of friendly exchanges between the two peoples, such as the Indonesian Carnival held at the Oriental Pearl TV Tower in 2019 and the performance of the Indonesian Naval Academy Marching Band at the Bund in the same year.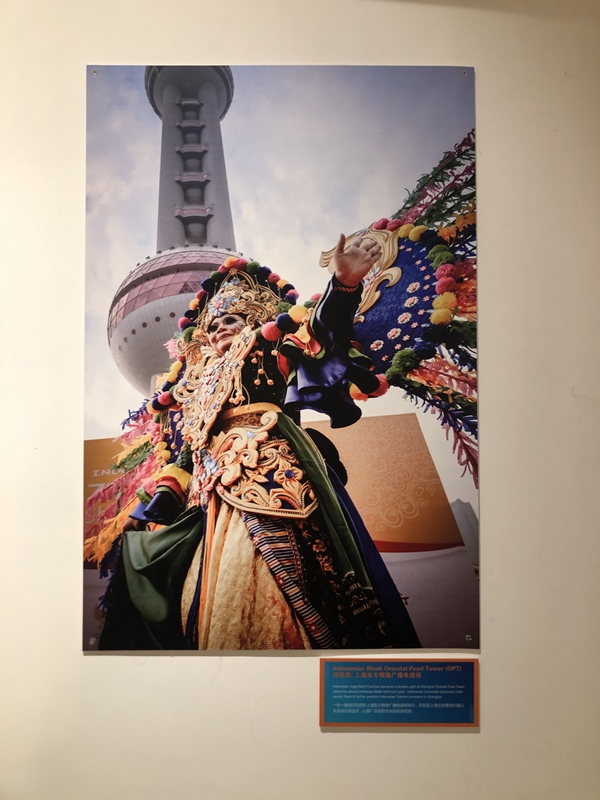 (A photo shows the Indonesian Carnival held at the Oriental Pearl TV Tower in 2019)
Others show Indonesia's local cultural traditions, such as the Tenun fabric weaving technique, Jakartan traditional dance (Cokek Dance) and the Banyuwangi dance festival.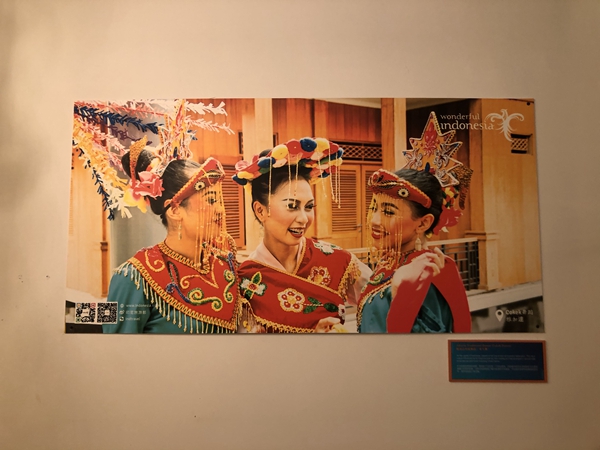 (An artwork shows Indonesian women performing the Cokek Dance, a Jakartan traditional dance)
During the exhibition, performances featuring the Indonesian traditional musical instrument the Angklung, traditional costumes and dance are also being presented to visitors, so as to show the country's traditional culture and art from multiple perspectives.