At 0:00am on January 1, Shanghai's Jade Buddha Temple rang in the New Year with 108 bell chimes, welcoming a year of good fortune and auspiciousness.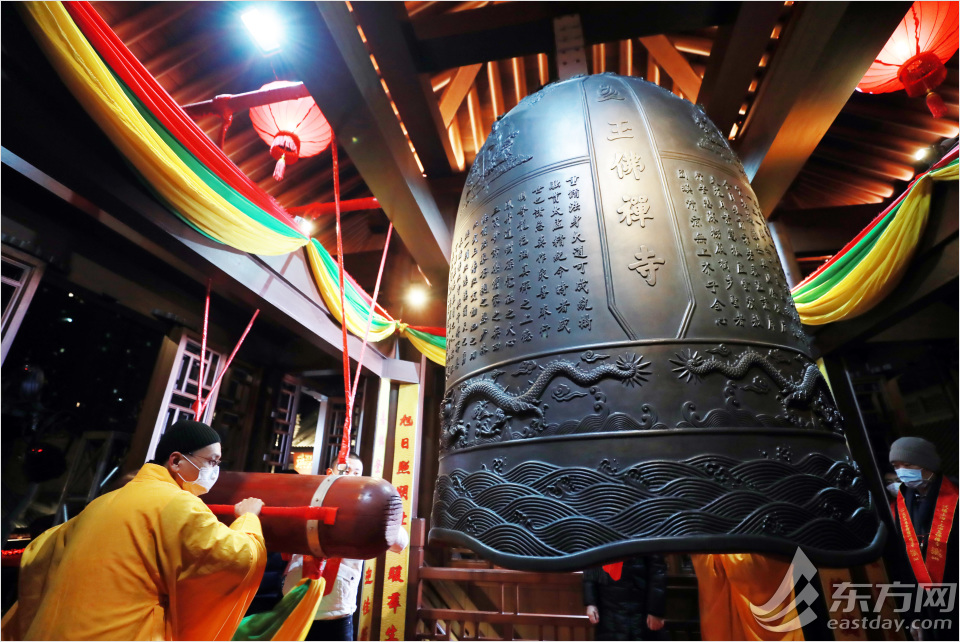 (A Buddhist priest rings the bell in Jade Buddha Temple.)
Shanghai citizens visit the temple each New Year's Eve and Spring Festival's Eve, praying for a good year ahead. This year, the bell ringing ceremony was livestreamed on the Internet, in order to limit the gathering of people to prevent and contain the COVID-19 epidemic.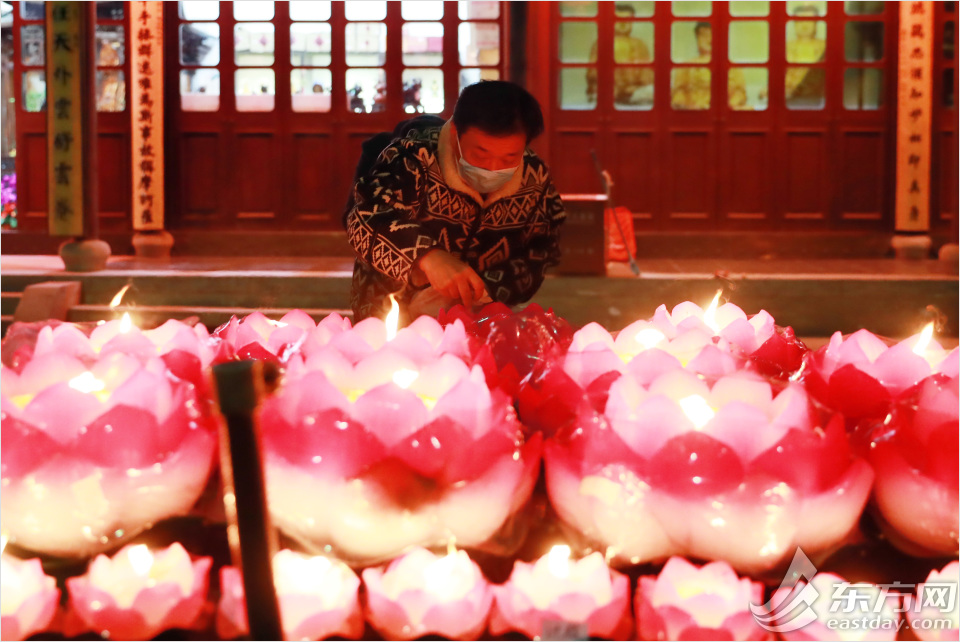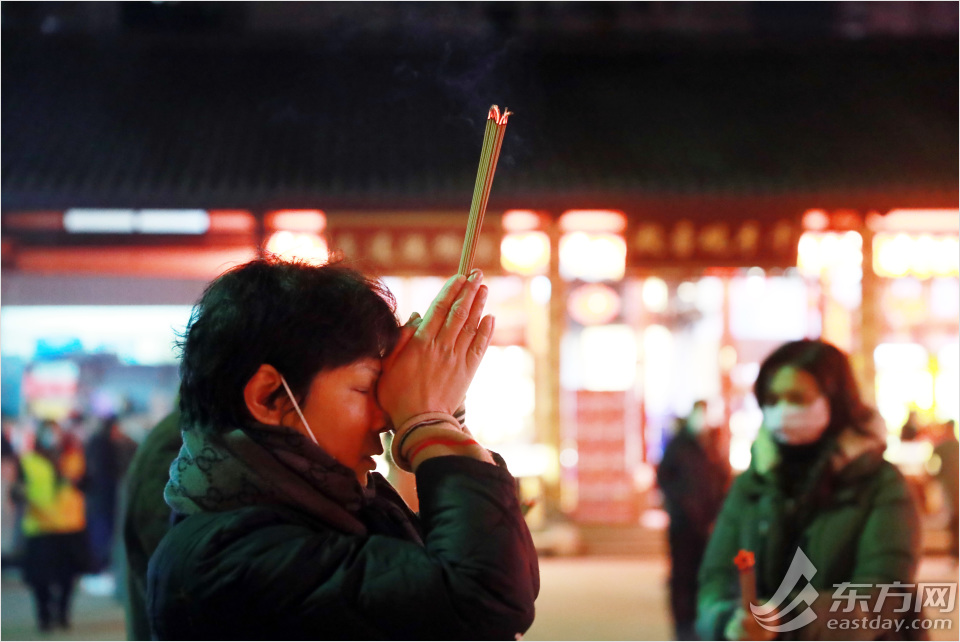 (Citizens pray for a good year in Jade Buddha Temple on New Year's Eve.)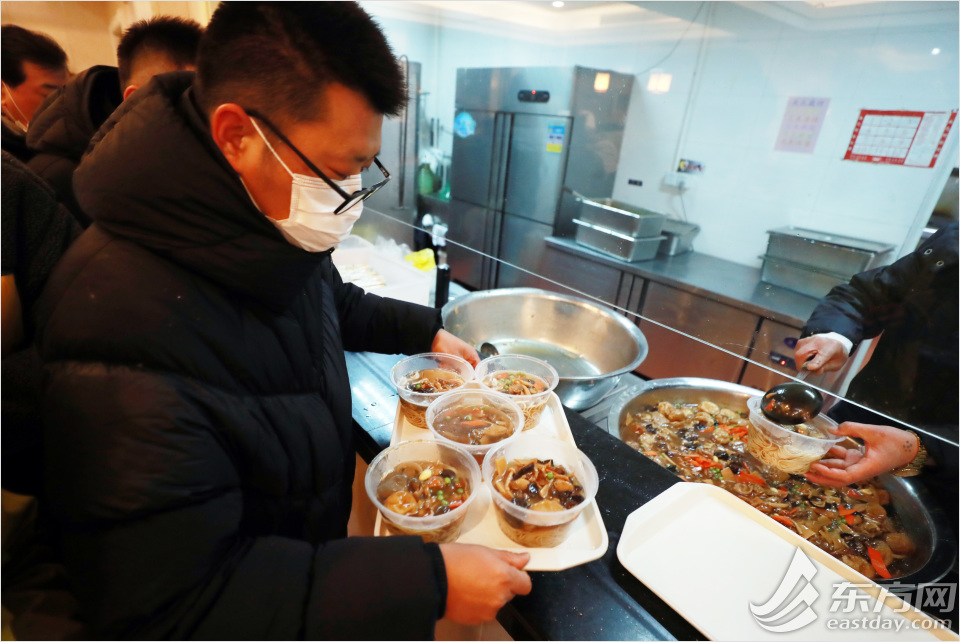 (The temple prepares vegetarian noodles for visitors.)
After the ceremony finished at midnight, people went to other areas in the temple to burn incense and pray, wishing for a peaceful and happy 2021.
During the New Year's Day holiday, the Jade Buddha Temple will be open to the public as normal, from 8am to 5pm. Reservations should be made in advance and a green health QR code should be presented to visit the temple.
(Photos by Bai Kelin)