As Chinese anti-pandemic experts encourage the public to spend the coming Spring Festival where they work so as to avoid a massive migration, local governments are rolling out policies to subsidize out-of-towners who remain at their work places.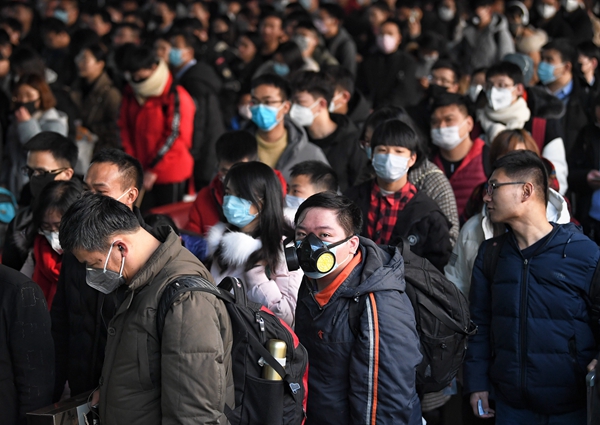 (Spring Festival Rush in January of 2020)

Wuxing District of Zhejiang's Huzhou has launched a gift package worth 60 million yuan to migrant workers, announced the local government on January 11.
For example, for industrial enterprises whose annual main business income surpasses 20 million yuan and maintain continuous production in the first quarter, 15 million yuan of special funds have been deployed to be issued.
Construction companies not shutting down during the holiday or resuming work before February 21 will be awarded 100,000 yuan and construction workers spending the holiday in Wuxing will directly receive 1000 yuan each.
To make sure people not returning to their hometowns have a joyful holiday, all the public cultural institutions will open for free. Cultural and tourism coupons worth 6 million yuan will be issued for tourism in scenic spots, holiday manors and leisure farms. Free set-top boxes will be installed for remaining workers on construction sites to enjoy free TV programs.
For those who have already bought the tickets for the journey home, the local government will give a full reimbursement if they decide to cancel the trip and stay in Wuxing.