The fast development in China in the past decades has provided many foreigners with lots of business opportunities. Liu Junmou, a native South Korean, is one of those joining in the "gold rush" to seek their fortune in Shanghai.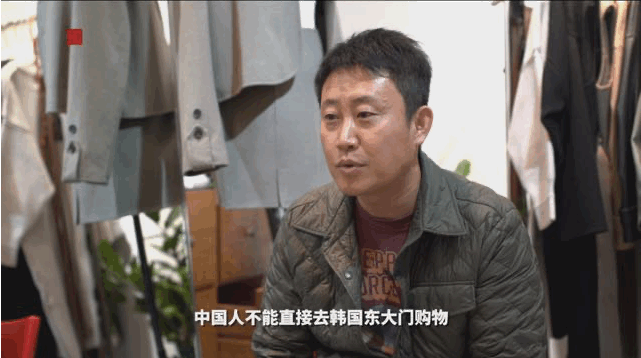 Liu Junmou, a korean wholesaler.[Photo/ shanghai.xinmin.cn]

Almost 15 years ago, Liu was dispatched to Shanghai by a Korean foreign trade company. Eyeing business opportunities in Shanghai's Qipu Road Clothing Wholesale market, he decided to start his own business there.
Since at that time Chinese individuals were not allowed to make wholesale purchases of clothing from the Dongdaemun Market, one of South Korea's largest wholesale and retail shopping districts, Liu as a native Korean had an advantage in obtaining goods from there.
In the Korean Clothing Hall in Shanghai's Qipu market, Liu opened his store with a friend's help. He still remembers that Korean fashion became a hit in China in 2008 around the Summer Olympics, and by 2015, half of the items from the Korean Dongdaemun market had been sold to Chinese wholesalers.
"When it comes to South Korea, the two most famous markets are Dongdaemun and Namdaemun. But there are too many clothing markets in China, such as markets in Beijing, Guangzhou, Hangzhou, Wuhan... Chinese people's huge demand attracts wholesalers like me."
In Liu's view, over the past decade, the biggest change in Qipu market is that the low prices have been replaced by stickers for hundreds or even thousands of yuan. China's clothing industry has been developing rapidly with design, styles and fabrics almost surpassing those of Korean clothing.
However, the Qipu road business district has its own agglomeration effect since experienced wholesalers know that the Korean Clothing Hall has piles of authentic Korean goods."They all come here to take goods," said Liu.
The coronavirus pandemic has instead brought more sales to sellers having sound goods' sources like him, since individuals are currently blocked from flying to South Korea in person to buy fashionable clothes. In the post-pandemic era, Liu's goal is to expand his online sales on the basis of his Qipu road physical store.