Editor's note: This year, we are releasing a new series of stories themed on "Red Finance: CPC's Financial History in Shanghai". Here is an article about a literary revolutionary called Lou Shiyi.
Maxim Gorky's "In the World" is no stranger to many people. But what is lesser-known is one of its earliest translators: Lou Shiyi, a prestigious Chinese translator, publisher and writer.
However, Lou was more than a literary mogul. In the early days of the CPC, as a revolutionary youth in Shanghai's banking industry, Lou played a pioneering role in the local Party organization.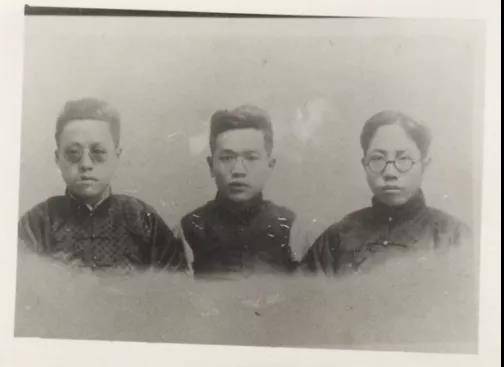 (Lou Shiyi (middle) and his primary school friends. Taken in Shanghai in 1923. Photo provided by Shanghai Library)
Lou was born in 1905 into a merchant family in Yuyao, Zhejiang Province. He followed his father's advice to become an apprentice in a money house in Shanghai after graduating from primary school, one year before the May Fourth Movement broke out.
Lou liked to read newspapers. When learning that the patriotic students of Peking University had set Cao Rulin's (a pro-Japanese official in the early 20th century) residence on fire on May 4, 1919, he could not help but cry out with excitement. As an active participant in a citizen organization, he often distributed leaflets and protested in the city's streets.
While taking part in demonstrations, he became gradually aware of the importance of knowledge, during which time he became friends with people like Shao Lizi (who later became a famed politician & educator), and Qu Qiubai (a leader of the Communist Party of China in the late 1920s).
In 1922, Lou entered into a sideline occupation, by involving himself in writing for newspapers. Lou Jiannan was once his pen name.
His literary passion guided Lou onto the path of revolution. Apart from reading and writing, he absorbed the progressive thinking from "La Jeunesse" and "The Renaissance". In 1924, he joined the Shanghai Correspondence Library. The library, set up in 1921 as a reading group by some young men in Shanghai's money house and banking industry, later became an amateur library open to the public, introducing new culture and thoughts.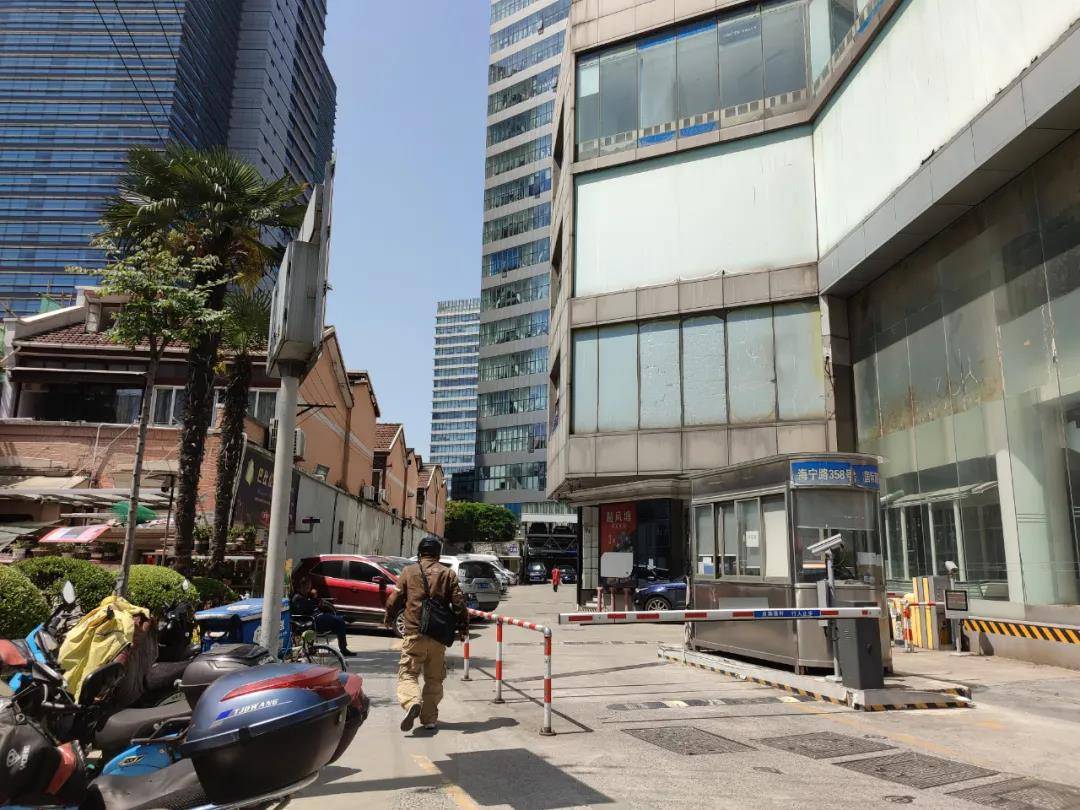 (The site of the Shanghai Correspondence Library was in Sandeli Lane on Baoshan Rd)
As its foundation declaration says, the Shanghai Correspondence Library aimed to become a library for people from far and near. People could read their favorite books and newspapers in their spare time and return them to the postbox, regardless of economic conditions or occupation.
Mao Dun, an early CPC member and former head of the Commercial Press, once said of the role of the library: "Its role does not lie in the library function of itself, but in taking advantage of this base to promote thoughts among readers and absorb League (Communist Youth League) members and Party members."
In his autobiography, Lou said: "The library has had a great influence on me both politically and culturally. We like-minded young people began to have new pursuits and started to have a political life."
In 1925, Lou joined the Communist Youth League of China and became the Party secretary of the banking branch of Zhabei in Shanghai in September 1926.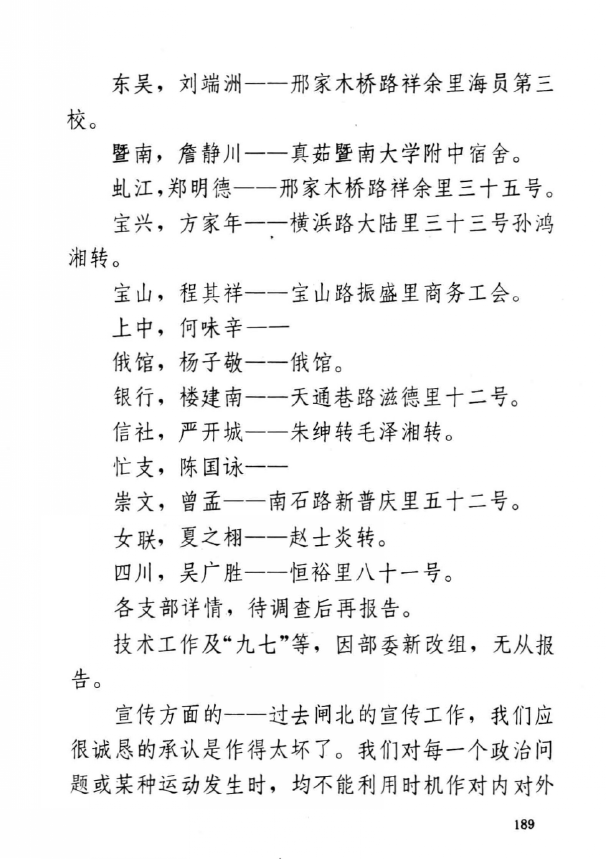 (The document says that Lou Jiannan was the Party secretary of the banking branch of Zhabei in Shanghai in September 1926.)
Lou's revolutionary activities caught the attention of secret agents and he went to Japan in 1929. While learning Soviet Russian literature, he studied Japanese, which led to his future career as a translator.
Two years later, Lou returned to China and joined the Chinese League of Left-Wing Writers. The league, led by renowned modern writer Lu Xun was founded in Shanghai in 1930. Lou translated plenty of Soviet literature from their Japanese and English editions.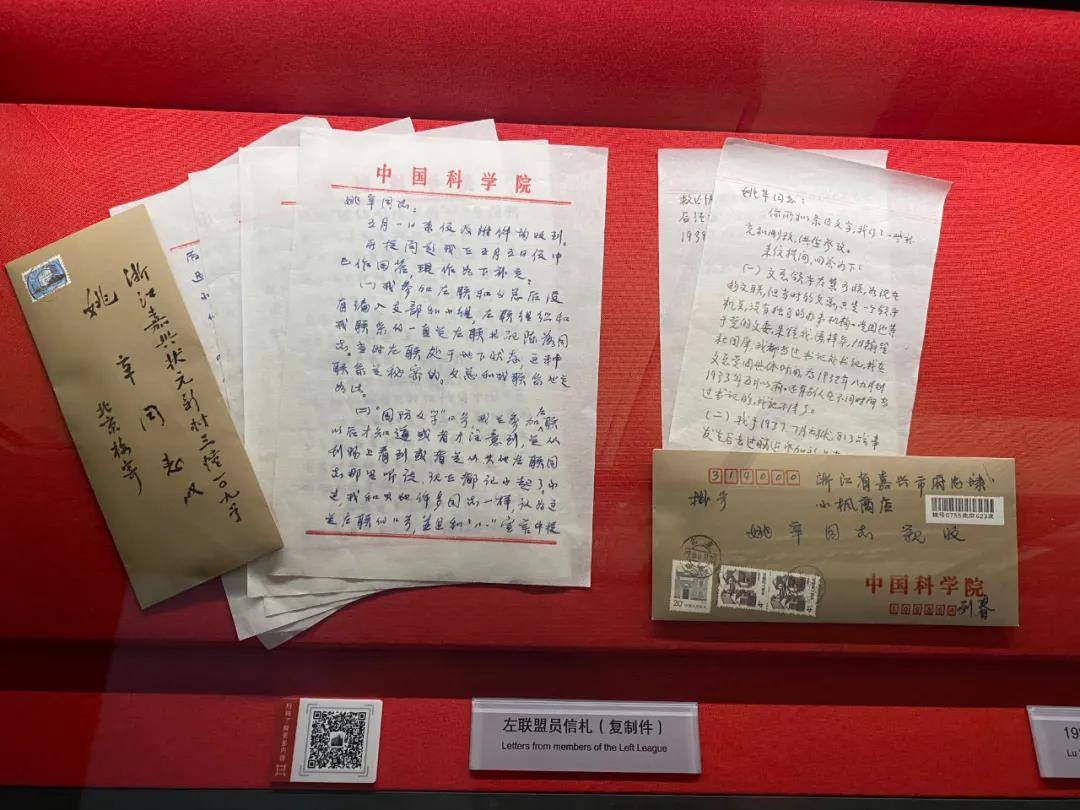 (Letters from members of the Chinese League of Left-Wing Writers)
In one of his articles, Lou envisioned what a New China would look like: "The China of the future will belong to the emerging youths, not the faint and old. The haze covering the current massacres, exploitation and deception... will be replaced by the light of peace, labor, faith and love... This is not only my dream, but also my conviction."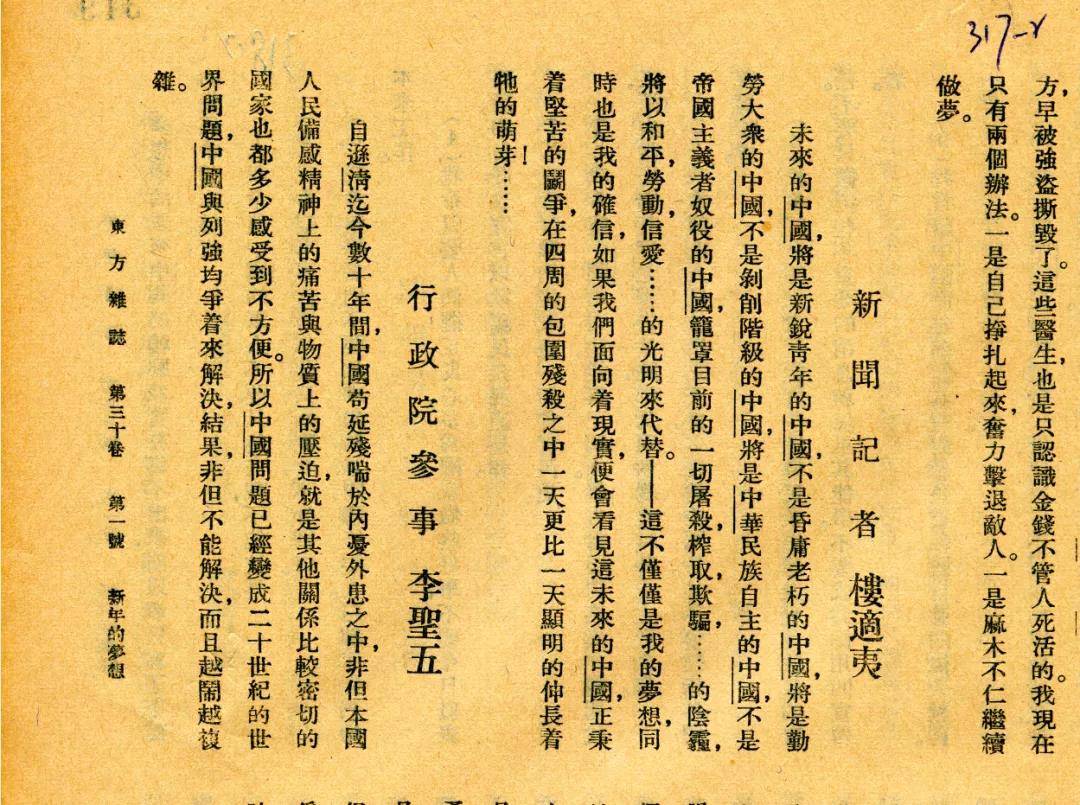 (Lou's article published on "Eastern Miscellany". Photo provided by Shanghai Archives)
In 1933, while working for the Far East Pan-Pacific Conference against the Imperialist War, Lou was arrested by the KMT and detained in a prison in Nanjing.
Despite the coercion, the steadfast and unyielding Lou refused to quit the CPC. In consequence, he was sentenced to life imprisonment.
It was in prison that Lou translated Maxim Gorky's "In the World" and Charles-Louis Philippe's "Bubu de Montparnasse". The translations were delivered to Lu Xun and his friends to be published. He was spoken highly of by Lu Xun due to thenatural equivalence of the translated texts.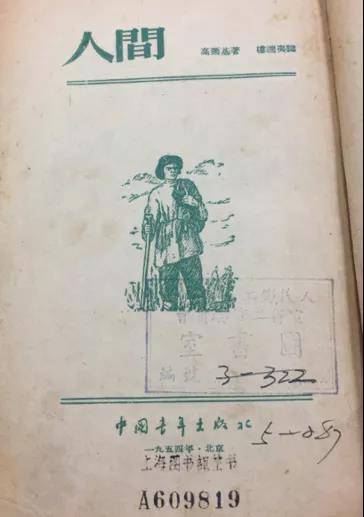 (Maxim Gorky's "In the World" translated by Lou Shiyi)
In 1995, Lou was conferred with the Rainbow Prize for literary translations, a telling honor of his status in the translation circle.
Story by Zhao Ming, Chao Siyuan, Kong Wenlong
Translated by Wu Qiong