Editor's note: This year, we are releasing a new series of stories themed on "Red Finance: CPC's Financial History in Shanghai". Below is an article about Gong Yinbing, a volatile "red banker" who kept low key during the revolutionary times.
Gong Yinbing: an unsung hero and volatile "red banker"
Along the Bund in Shanghai which stretches 1.5 kilometers along the Huangpu River, the historical architectural complex not only reminds people of the glory of old Shanghai, but also witnesses the glamour of the city as an international financial center.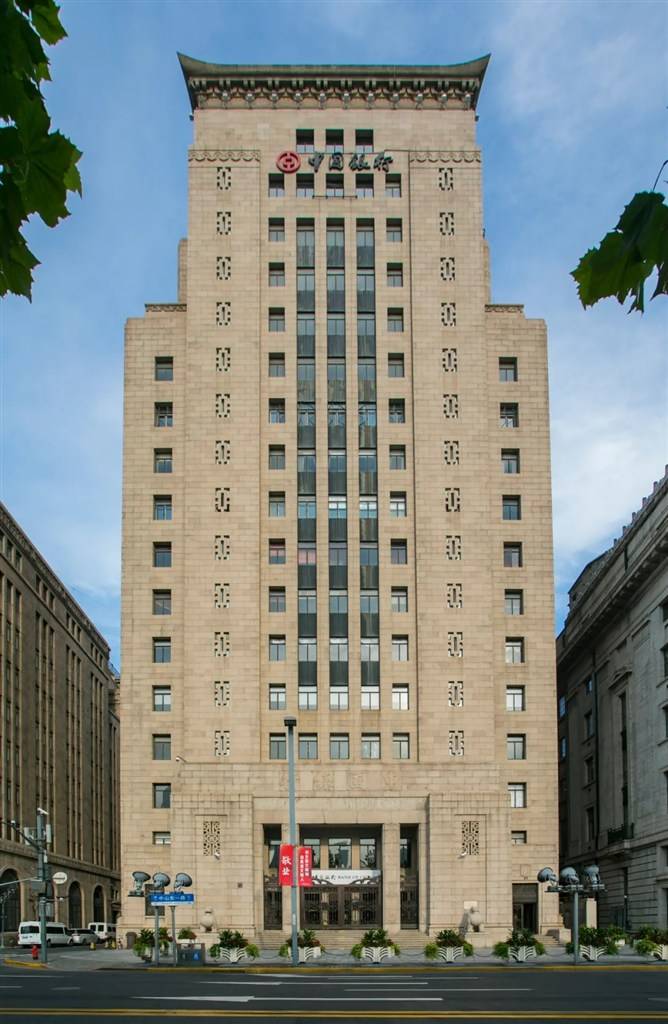 Within the complex is the building of the Bank of China. It was the only building at that time designed by a Chinese designer, combining both Western and Chinese architectural styles.
Back in May 1949, a CPC member named Gong Yinbing, wearing a military uniform, took over the Bank of China. Before that year, he had been disguised as the bespoke-suited general manager of a privately-owned bank. Few people knew that he had been a CPC member for two decades.
Protecting the Party's secret communication and transportation system and raising funds for the Party, Gong was one of the unsung heroes behind the founding of New China.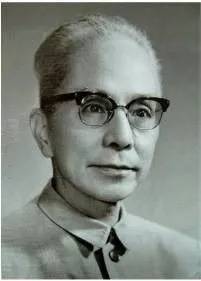 From reporter to accountant
Gong Yinbing was born on September 28, 1896, into a fallen landlord's family. Because of his parents' early deaths, he started to earn a living at a young age and studied at the College of Law and Politics at Hunan University.
During the Nationalist Revolution (1924-1927), Gong worked for a news agency and was the chairman of the Hunan Provincial Press Association. The occupation allowed him to observe society more deeply, and while taking part in patriotic movements, he was exposed to progressive thinking. In 1923, Gong joined the Communist Party of China.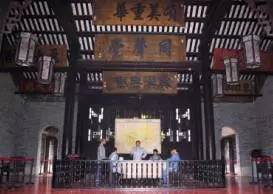 After the "87 Conference" (on August 7, 1947, with the help of the Communist International, the CPC Central Committee called an emergency conference at Hankou), Gong went to Shanghai and began to work as an accountant and inspector for the CPC Central Committee.
In 1929, Gong followed Deng Xiaoping to participate in the Baise Uprising in Guangxi. He secretly traveled back and forth between Guangxi and Shanghai, working as Deng's aid. During the War of Resistance Against Japanese Aggression, Gong went to Wuhan and Changsha to work secretly for the Party under Zhou Enlai's leadership.
To better cover his identity, Gong disguised himself as a Buddhist. There is a photo of him wearing a Buddhist robe. As Gong's grandson recalled, "my grandfather joined the Buddhist Association in Changchun in 1934. That's why he was called 'a monk minister' by Chairman Mao Zedong after the New China was founded."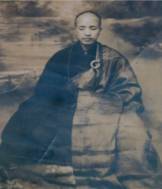 Founder of Chien Yeh Bank
In Shanghai, after the anti-Japanese War broke out, Gong and his wife Wang Yizhi were responsible for three secret radio stations' communications between Shanghai and Yan'an, which were established by Li Bai, Zheng Zhizhong, and Yang Jiansheng, making contributions to the victory of the Chinese Civil War.
In 1943 after the CPC and KMT established cooperation, Gong founded Chien Yeh Bank in southwest China's Chongqing, with patriotic industrialist Fan Xudong. The bank got its equity investment partly from the CPC and was started as a secret organization under the CPC.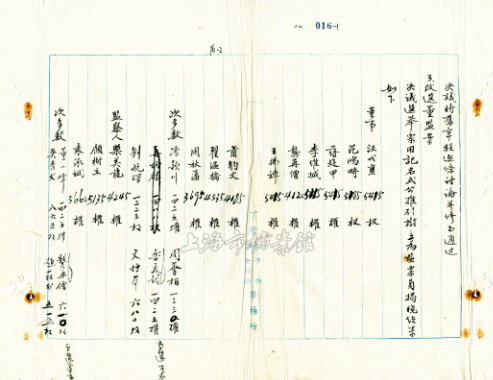 (Gong was elected board member of Chien Yeh Bank)
At that time, Gong Yinbing changed his name to Gong Zaiseng, and appeared in Chongqing's business community as a capitalist.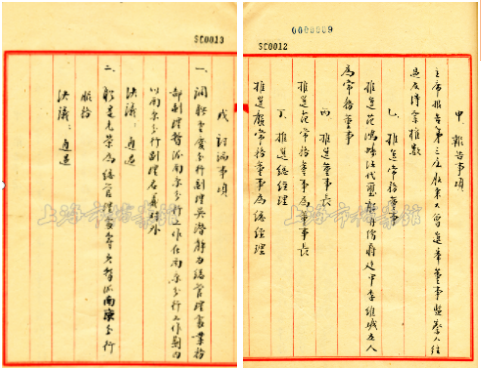 (In July 1947, Gong was elected GM of Chien Yeh Bank)
In June 1944, Chien Yeh Bank officially opened in Chongqing. In June of the following year, Gong was selected as general manager, and the bank grew larger under his operation. Gong's job was to connect with clients, industrialists and intellectuals, especially those with a CPC background. In 1946, the General Management Office was relocated to Shanghai from Chongqing.
A new career at the Bank of China
In the spring of 1948, Gong was dispatched to Hong Kong to accept a new mission, and then prepared for the liberation of China. In early 1949, he arrived in Shanghai with the PLA to lead the work of taking over the Bank of China.
On May 28, the day after Shanghai was liberated from the KMT, Gong arrived in front of the bank. Some veteran workers of the Bank of China were astounded when they met Gong. "Isn't he the general manager of Chien Yeh Bank?" It wasn't until then that people learnt about Gong's real identity as a CPC member.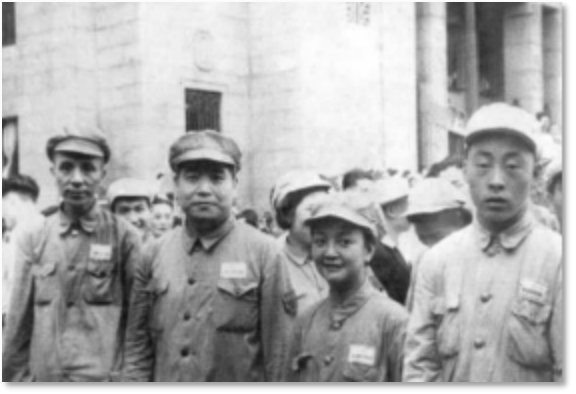 (First from left, Gong Yinbing)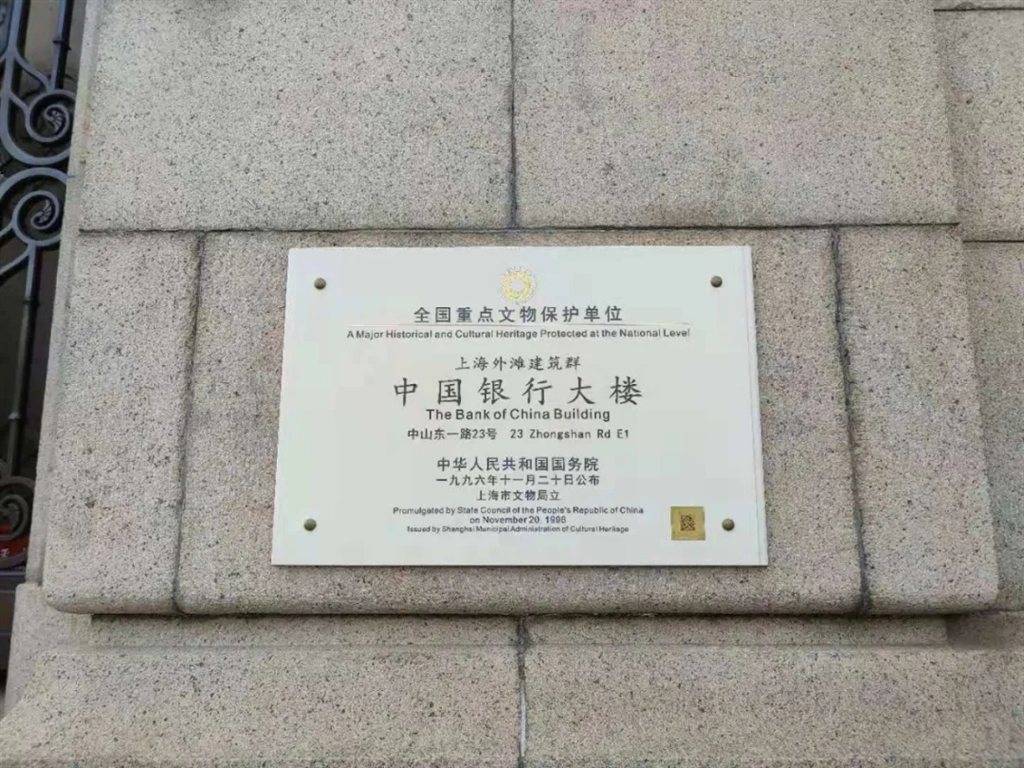 (The Bank of China Building)
Gong's grandson revealed in an interview what Gong Yinbing left after his death. As Gong said, all his valuable belongings should be given to the Party, such as the suits he bought in Hong Kong, the color TV and the camera in his house. His savings were also given away as Party fees.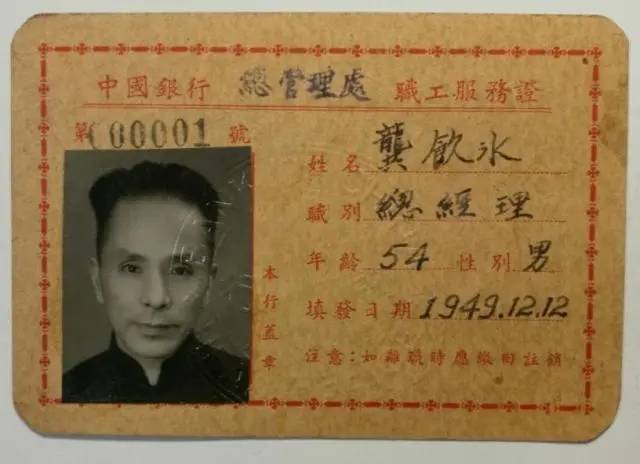 (Gong Yinbing's staff ID card in the Bank of China)
After Gong Yinbing passed away, his descendants soon moved out of his house, which was then given back to the government. Though his deeds are less known to the public, and he himself spoke little of his work for the CPC, CPC comrade Yang Shangkun commented that Gong was an unsung hero of the CPC Central Committee in Shanghai. His legendary life as a "red banker" is worthy of being remembered.
Story by Zhao Ming, Kong Wenlong
Some photos provided by Shanghai Municipal Archives
Translation by Wu Qiong