In the website column of China Taiping Life Insurance Company, there is a delicate young man in a robe, a mandarin jacket and black-rimmed glasses. He is Yang Yanxiu, whose well-known identity is one of the founders of China Mutual Trading Company. But what is lesser know is that he was also one of the founders of Min'an Insurance, the predecessor of Taiping Insurance.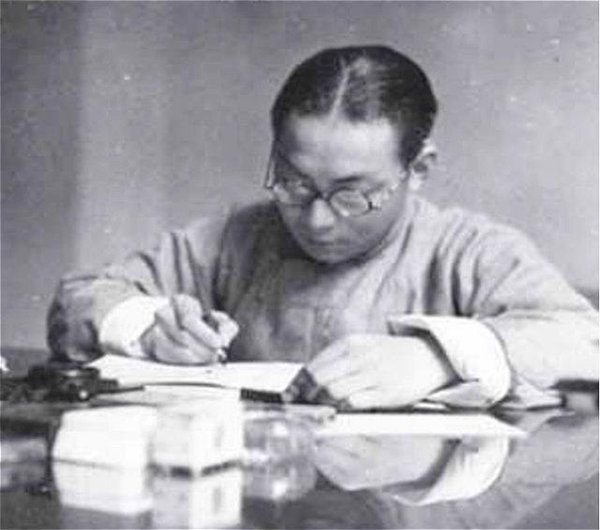 (Yang Yanxiu working in the China Mutual Trading Company)
Known as a special agent in charge of the Party's finance, he was ordered to hide among the enemies for more than ten years. During this period, he participated in the founding of a number of companies and channeled millions of yuan to the Party. Premier Zhou Enlai once praised that the secret work done by Yang Yanxiu was equivalent to the contribution made by a division on the battlefield.
Red insurance company behind enemy lines
In 1911, Yang Yanxiu was born to a family of handicraftsmen in Taizhou City, Jiangsu Province. Due to poor family circumstances, he dropped out of school at the age of 7 and came to Shanghai. At the age of 14, he joined a foreign bank as a trainee, and was later employed by the Assurance France-Asiatiqus as a senior employee.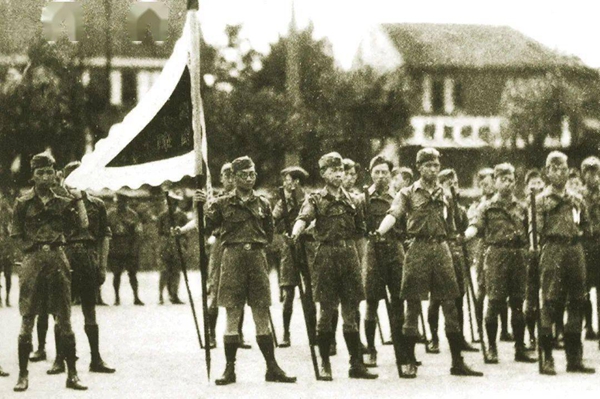 (On May 8, 1932, the third day after the signing of the Songhu Armistice Agreement, the Boy Scouts of the Shanghai Chamber of Commerce get ready to return from the Shanghai North Railway Station to the army base. The flag bearer is Yang Yanxiu in his youth.)
Yang Kunhua, son of Yang Yanxiu, recalled that in 1933, five passionate young men from the Boy Scouts of the Shanghai Chamber of Commerce collected 300 silver coins and established the China Mutual Trading Company in a small room in a Shanghai Shikumen house.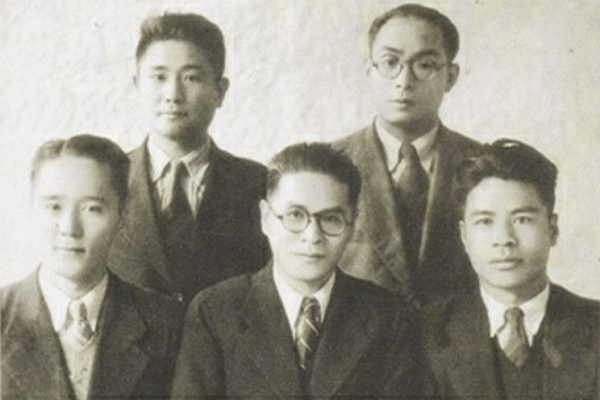 (Five founders of the China Mutual Trading Company established in 1933. Back-right is Yang Yanxiu.)
(Old site of the predecessor of China Mutual Trading Company. It was in a small room on the first floor at the intersection of Henan Middle Road and Ningbo Road.)
After the "September 18th" Incident, a large number of Chinese staff from foreign banks were inspired to resist Japan and save the country. While operating the China Mutual Trading Company, Yang Yanxiu and his friend Lu Xuzhang actively served anti-Japanese activities. Pushed forward by the underground CPC organization, Yang Yanxiu even established a wartime service group to back frontline activities.In April 1938, recommended by Lu Xuzhang, Yang joined the CPC.
In 1940, China Mutual Trading Company was reorganized into a joint-stock company. It realized that industrial development depended on finance.
To improve financing capacity and get more funds, after careful study and analysis by the Party branch, in 1942, the China Mutual Trading Company officially launched an insurance business as the first step to enter the financial industry."At that time, it was too difficult to engage in banking. But the organization and business of insurance companies were relatively simple, so they decided to engage in insurance first," Yang Kunhua said.
The Party members noticed that Lu Zuofu, then deputy minister of the Ministry of Transport of the Nationalist government, had a strong presence in the bureaucracies and owned many companies including Minsheng Shipping Company and was the best candidate for cooperation.
At first, Lu only agreed to own 49% of the shares of the China Mutual Trading Company, but Zhou Enlai instructed that Lu's investment share and the CPC's should be equal. Therefore, Yang made great efforts to make many negotiations. After the China Mutual Trading Company provided one hundred thousand US dollars to help the Minsheng Shipping Company solve the foreign exchange debts on ship booking, Lu agreed to increase his share to half.
In early 1943, Min'an Insurance company was established with China Mutual Trading Company and Minsheng Shipping Company both having 50% investment. In November, Min'an Insurance opened. Lu Zuofu was appointed as chairman and Yang Yanxiu was elected as managing director.
At the beginning of the opening, Lu Zuofu handed over the transportation insurance business of more than 50 ships of the Minsheng Shipping Company to Min'an Company for underwriting, making Min'an earn the first pot of gold, and soon become a rising star in the insurance industry.
With the development of business, Min'an Insurance Company set up branches in Kunming and agencies in Chengdu, Guiyang and Xi'an. It also developed a foreign insurance business, becoming more and more influential. Later, it even made equity investments in dozens of companies.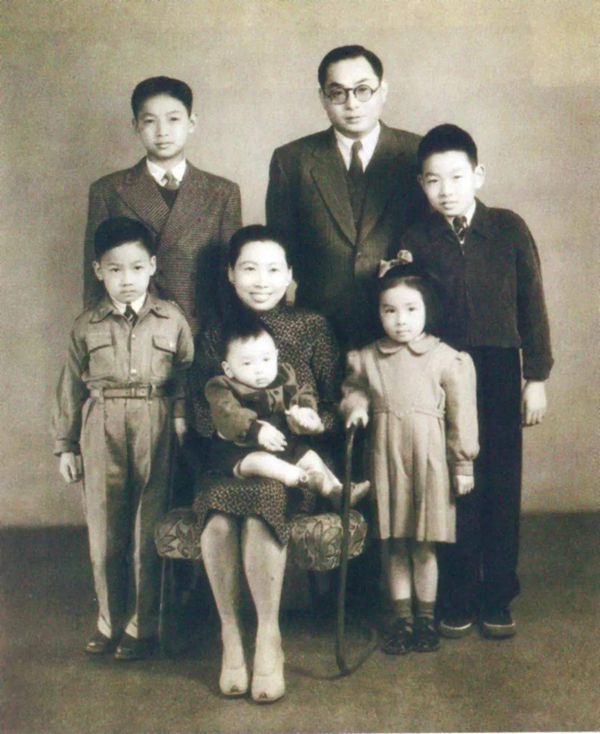 (A family photo of Yang Yanxiu in Hongkong in 1948)
Years later, China Mutual Trading Company was developed into a large-scale joint-stock company, covering businesses of financial insurance, pharmaceutical and commerce. During its heyday, it had as many as 60 or 70 equity participation companies. In 1947, the missions of China Mutual Trading Company and Min'an Insurance to support the campaign behind enemy lines in China were basically completed. The Party decided that the company's business focus moved to Hong Kong.
The branch of Min'an Insurance in Hong Kong was retained and later registered as "Hong Kong Min'an Insurance Company" on October 1, 1949.
According to Yang Kunhua, during the War to Resist U.S. Aggression and Aid Korea, others dared not to do insurance, except Min'an Insurance, because it had a red background. Even China Resources gave its insurance business to Min'an, so it became larger and larger, with a registered capital reaching 10 million, becoming the largest insurance company operated by a Chinese.
In 2009, the three major brands of Taiping Insurance, China Insurance, and Min'an Insurance were integrated into the "China Taiping", namely today's China Taiping Insurance Group.
Risking life to fight among enemies
Yang Yanxiu was quite good at business management. Through continuous business expansion, China Mutual Trading Company quickly accumulated a large amount of funds. But how to safely transfer the funds to the Party became a difficulty.
Yang Kunhua explained that although China Mutual Trading Company was the Party's most secret third front, it was a joint-stock company which was responsible to the company's shareholders. If large sums of funds disappeared on the books with no reason, it would inevitably arouse suspicion.
"When my father provided funds for the Party, the most important thing was to check the accounts to make the book look flawless. He should not only be responsible to the board of directors, but also deal with the Nationalist government's inspections and spies' investigations, and complete the Party's tasks. This was not easy," said Yang Kunhua.
The funding requested by the Party was usually "of urgent need and large amount." Yang Kunhua recalled that once, the Party needed funds in Chongqing. At that time, paper money was worthless. A bundle of paper money weighed several kilograms and the Party needed several bundles. They needed to be old banknotes, since new paper money would easily arouse the enemy's suspicion.
To safely deliver the funds, the comrades responsible for the funds transportation often had to carry several large packages on their backs, and detour to avoid the enemy's patrols. There was a comrade in poor health who was even too exhausted to cough up blood when transporting the funds. Yang Kunhua said that the Party members of China Mutual Trading Company experienced unimaginable difficulties and this was just one of them."They were risking their lives to fight in the hinterland of the enemy."
The China Mutual Trading Company was not only a pocketbook for the Party, but also a pool of economic talent for it too. After the Liberation War, Yang Yanxiu participated in the establishment of China's first private enterprise, Shanghai Patriotic Construction Company, and served as the Party secretary. Together with the company's main founders, Liu Jingji and Tang Junyuan, he led its development. A wholly-owned subsidiary, Shanghai Aijian Financial Trust and Investment Company, was established in 1986 and contributed to China's economic construction and Shanghai's urban development.
Capitalist not degenerated
Working under the identity of a capitalist, Yang Yanxiu often needed to entertain guests. He held his liquor quite well."To entertain guests, my father could drink 2 catties (one catty is 500 gram) of white wine. He also smoked as a way to make the acquaintance of friends." Yang Jianhua recalled that after liberation, his father no longer needed to entertain guests, and thus quickly gave up smoking and drinking.
Although he created countless wealth for the country throughout his life, Yang Yanxiu always maintained a simple and unpretentious quality and never occupied the Party's funds. He was kindhearted and was always willing to help those in need.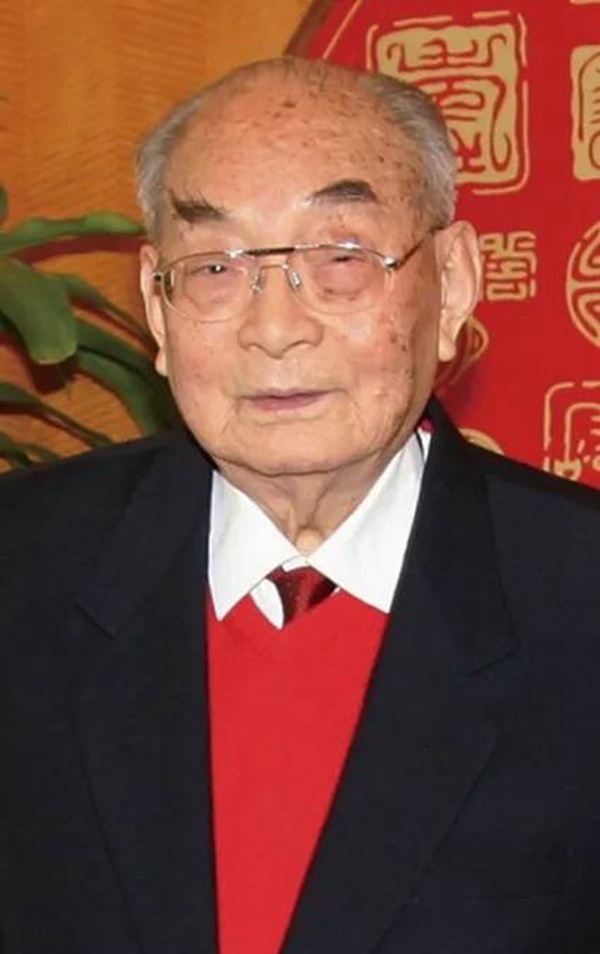 (Yang Yanxiu in his later years)
In the eyes of neighbors, Yang Yanxiu was an amiable man. Yang Jianhua remembers that his father was always very neighborly. Knowing that the community was lacking in fitness equipment, he donated some.
Yang Jianhua remembers that once, when his father returned to Taizhou and saw that there was no computer in his hometown school, he felt very sorry. After returning to Shanghai, the father immediately asked him and his older brother to purchase a batch of computer facilities and sent them to the school in person. He also set up the "Yang Yanxiu Education Scholarship Fund" in Yangqiao Central Primary School, his alma mater, with his personal savings of 200,000 yuan. Before his death, he asked his family to donate another 200,000 yuan.
Yan Jianhua is quite impressed by his father's strict discipline."He didn't like us dressing up so much, and told us to study and work hard, so our family members have all become the backbone of our units. We all took a doctor or a teacher as our career."
In 2017, Yang Yanxiu passed away at the age of 106. His tombstone was designed in the shape of a lotus flower, which symbolized that he was not degenerated although he was a capitalist, like a lotus flower coming out of the mud unsoiled. In the end, he and his old comrades laid together in Shanghai.