Video PlayerClose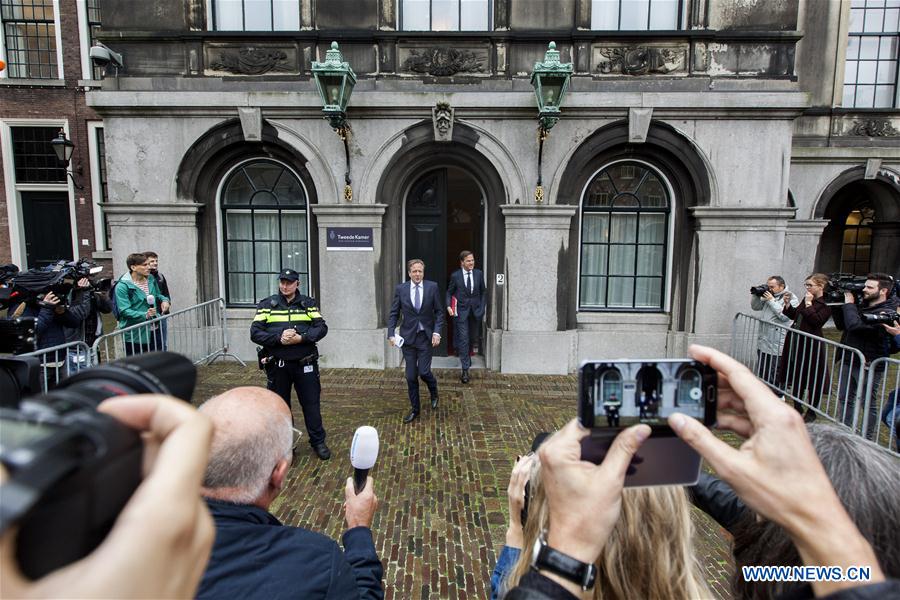 Alexander Pechtold (front), leader of the leftist liberals D66 and Prime Minister Mark Rutte (back), leader of the rightist liberals VVD, step out the lower house of parliament after the coalition government talks in The Hague, the Netherlands, Oct. 10, 2017. The parliamentary groups of the four parties that reached a coalition government deal on Monday have all accepted the political program for the coming years, paving the way for Prime Minister Mark Rutte to start assembling his cabinet. (Xinhua/Rick Nederstigt)
THE HAGUE, Oct. 10 (Xinhua) -- The parliamentary groups of the four parties that reached a coalition government deal on Monday have all accepted the political program for the coming years, paving the way for Prime Minister Mark Rutte to start assembling his cabinet.
On Tuesday morning, Rutte of the rightist liberals VVD, Sybrand Buma of the Christian democrats CDA, Alexander Pechtold of the leftist liberals D66 and Gert-Jan Segers of the small Christian party ChristenUnie announced that their respective parties have all given the stamp of approval to the deal. Details of the deal is expected to be announced later.
The four parties have won a thin majority of 76 seats at the 150-seat lower house following the parliamentary election held on March 15.
Rutte, twice Prime Minister (2010-2012 and 2012-now), is expected to start assembling his third administration soon. Once his team is formed, in about two weeks, the new cabinet will be sworn in by King Willem-Alexander.
Of the four party leaders, Rutte is the only one to be part of the cabinet as the other three will remain in the lower house to maintain party discipline, according to Dutch media.
1 2 3 4 Next 1 2 3 4 Next
Video PlayerClose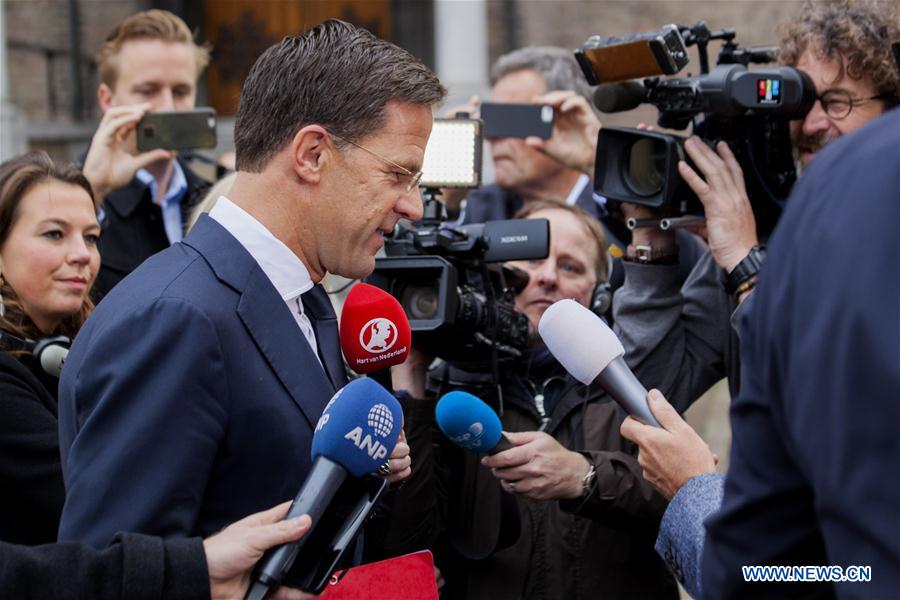 Mark Rutte (front), Dutch Prime Minister and leader of the rightist liberals VVD, talks to journalists in The Hague, the Netherlands, Oct. 10, 2017. The parliamentary groups of the four parties that reached a coalition government deal on Monday have all accepted the political program for the coming years, paving the way for Prime Minister Mark Rutte to start assembling his cabinet.(Xinhua/Rick Nederstigt)
Prev 1 2 3 4 Next Prev 1 2 3 4 Next
Video PlayerClose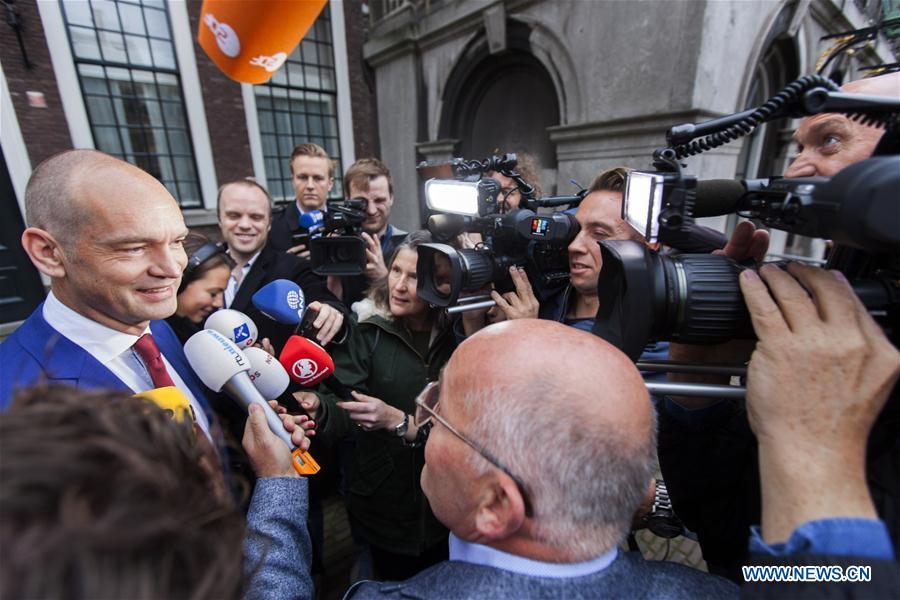 Gert-Jan Segers (1st L), leader of the small Christian party ChristenUnie, talks to journalists in The Hague, the Netherlands, Oct. 10, 2017. The parliamentary groups of the four parties that reached a coalition government deal on Monday have all accepted the political program for the coming years, paving the way for Prime Minister Mark Rutte to start assembling his cabinet.(Xinhua/Rick Nederstigt)
Prev 1 2 3 4 Next Prev 1 2 3 4 Next
Video PlayerClose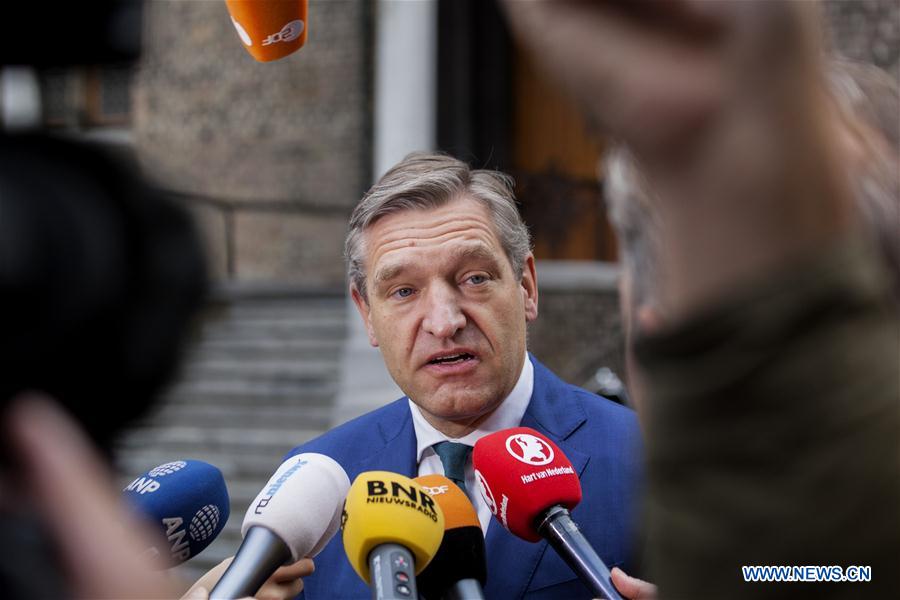 Sybrand Buma, leader of the Christian democrats CDA, talks to journalists in The Hague, the Netherlands, Oct. 10, 2017. The parliamentary groups of the four parties that reached a coalition government deal on Monday have all accepted the political program for the coming years, paving the way for Prime Minister Mark Rutte to start assembling his cabinet.(Xinhua/Rick Nederstigt)
Prev 1 2 3 4 Prev 1 2 3 4