Video PlayerClose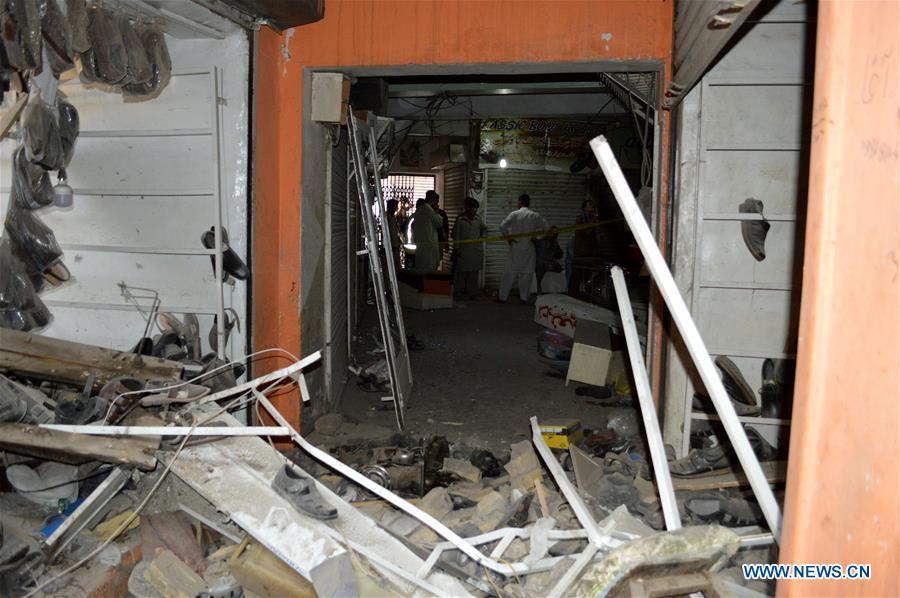 People gather at the blast site in Quetta city of Pakistan's southwest Balochistan province on Aug. 6, 2019. A blast hit Quetta city of Pakistan's southwest Balochistan province on Tuesday, leaving two persons dead and six others injured, police said. (Photo by Irfan/Xinhua)
ISLAMABAD, Aug. 6 (Xinhua) -- A blast hit Quetta city of Pakistan's southwest Balochistan province on Tuesday, leaving two persons dead and six others injured, police said.
The Police Station House Officer in the area told media that the blast took place in a shop at the Haideri Market located beside the Mission Road of Quetta, the provincial capital of Balochistan.
The blast destroyed the shop completely and damaged several others.
Police and rescue teams rushed to the site and pulled out the bodies and the injured from the rubbles and shifted them to a nearby hospital.
The blast ripped through the shop when people were busy shopping for the upcoming Eid-ul-Adha festival.
The police official said that preliminary observation revealed that it was a planted bomb blast and they are analyzing how it was exploded.
No group claimed the attack yet.
1 2 3 4 5 Next 1 2 3 4 5 Next
Video PlayerClose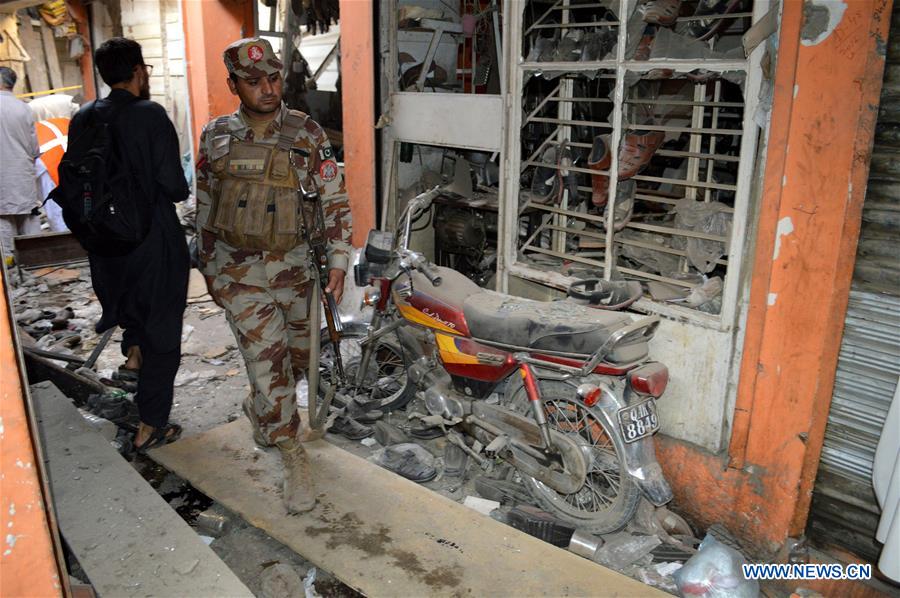 A security officer examines the blast site in Quetta city of Pakistan's southwest Balochistan province on Aug. 6, 2019. A blast hit Quetta city of Pakistan's southwest Balochistan province on Tuesday, leaving two persons dead and six others injured, police said. (Photo by Irfan/Xinhua)
Prev 1 2 3 4 5 Next Prev 1 2 3 4 5 Next
Video PlayerClose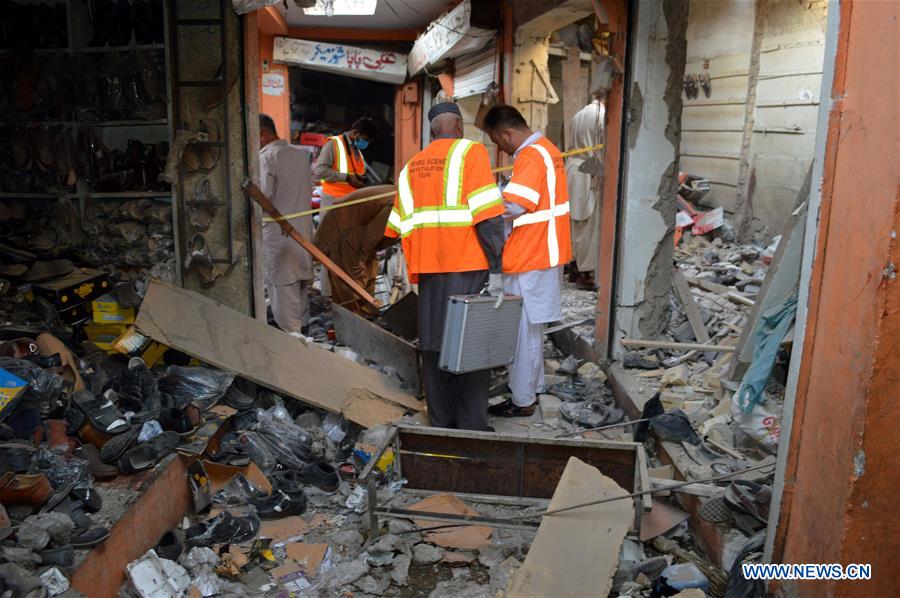 Rescuers work at the blast site in Quetta city of Pakistan's southwest Balochistan province on Aug. 6, 2019. A blast hit Quetta city of Pakistan's southwest Balochistan province on Tuesday, leaving two persons dead and six others injured, police said. (Photo by Irfan/Xinhua)
Prev 1 2 3 4 5 Next Prev 1 2 3 4 5 Next
Video PlayerClose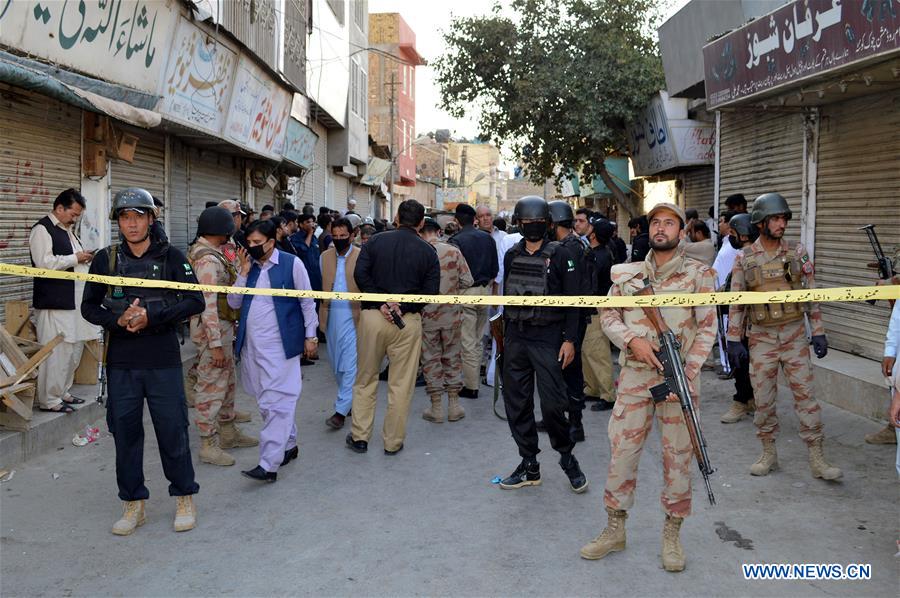 Security officers cordon off the blast site in Quetta city of Pakistan's southwest Balochistan province on Aug. 6, 2019. A blast hit Quetta city of Pakistan's southwest Balochistan province on Tuesday, leaving two persons dead and six others injured, police said. (Photo by Irfan/Xinhua)
Prev 1 2 3 4 5 Next Prev 1 2 3 4 5 Next
Video PlayerClose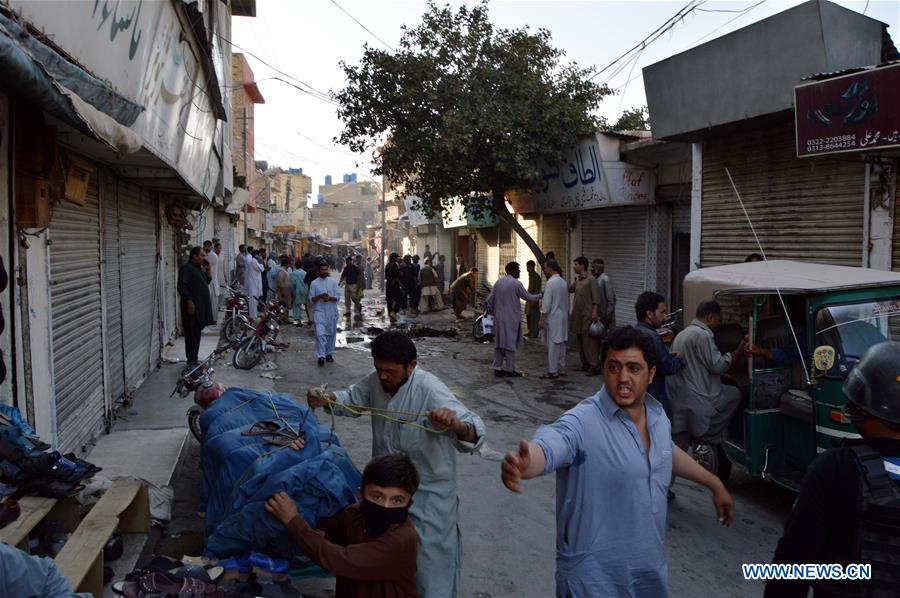 People work at the blast site in Quetta city of Pakistan's southwest Balochistan province on Aug. 6, 2019. A blast hit Quetta city of Pakistan's southwest Balochistan province on Tuesday, leaving two persons dead and six others injured, police said. (Photo by Irfan/Xinhua)
Prev 1 2 3 4 5 Prev 1 2 3 4 5