Video PlayerClose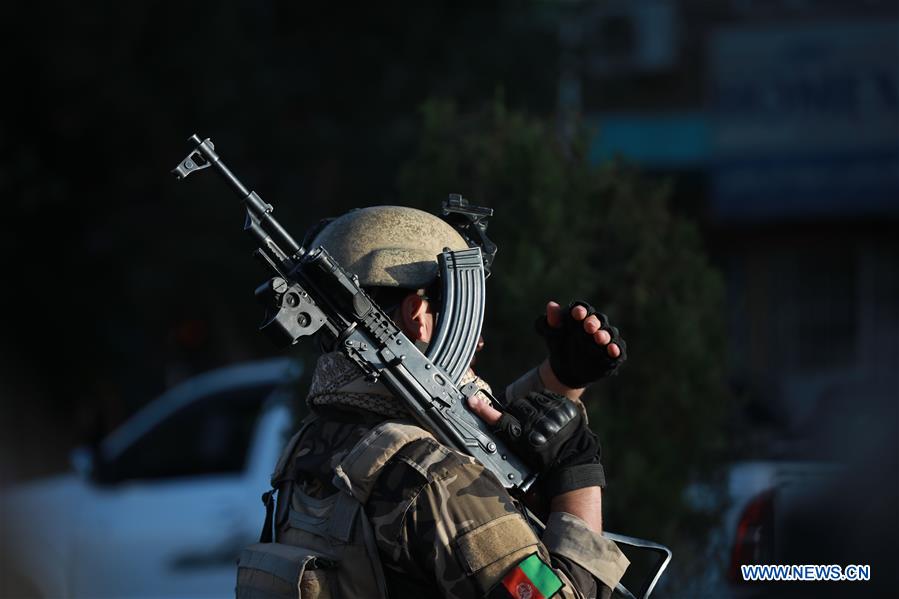 聽
An Afghan security force member stands guard at the site of a roadside bomb blast in Kabul, Afghanistan, on May 30, 2020. A journalist and a driver were killed and four others wounded after a bomb hit a local TV channel's bus in Kabul, Afghanistan on Saturday, an Interior Ministry official confirmed. (Photo by Mohammad/Xinhua)
KABUL, May 30 (Xinhua) -- A journalist and a driver were killed and four others wounded after a bomb hit a local TV channel's bus in Kabul, Afghanistan on Saturday, an Interior Ministry official confirmed.
"The roadside bomb blast occurred at 4:05 p.m. local time in Police District 4 of the city. The killed along with the wounded were shifted to a hospital shortly after the explosion," Marwa Amini, deputy spokesperson of the ministry, told Xinhua.
The minibus, carrying staff of private Khurshid TV channel, was damaged in the blast and an investigation was underway, she added.
Unofficial sources said six people were wounded in the incident, with two people suffering life-threatening wounds.
The Taliban militant group has reportedly denied the attack.
Over the past years, the capital city with a population of nearly five million has been hit by many terror attacks. Enditem
1 2 3 4 Next 1 2 3 4 Next
Video PlayerClose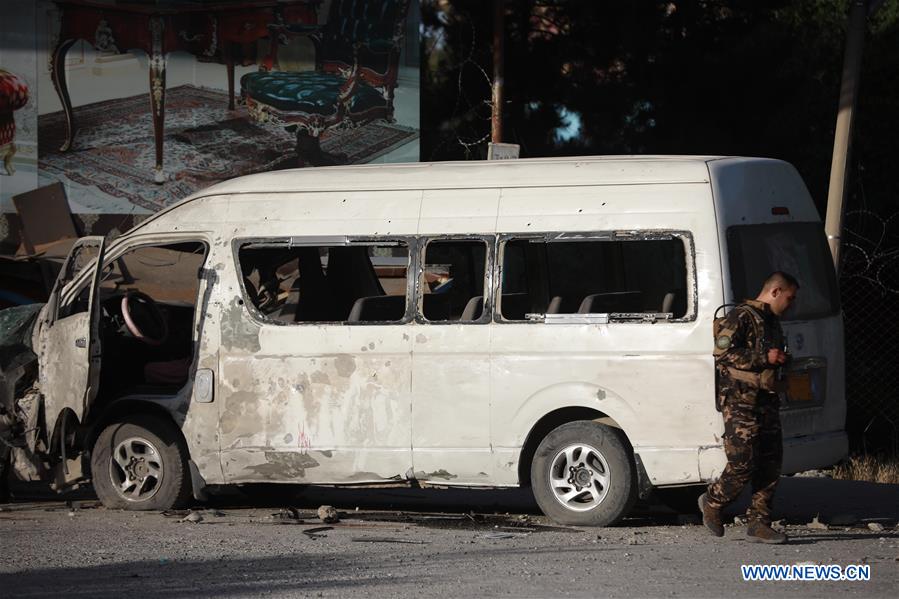 Photo taken on May 30,2020 shows a damaged bus at the site of a roadside bomb blast in Kabul, Afghanistan. A journalist and a driver were killed and four others wounded after a bomb hit a local TV channel's bus in Kabul, Afghanistan on Saturday, an Interior Ministry official confirmed. (Photo by Mohammad/Xinhua)
Prev 1 2 3 4 Next Prev 1 2 3 4 Next
Video PlayerClose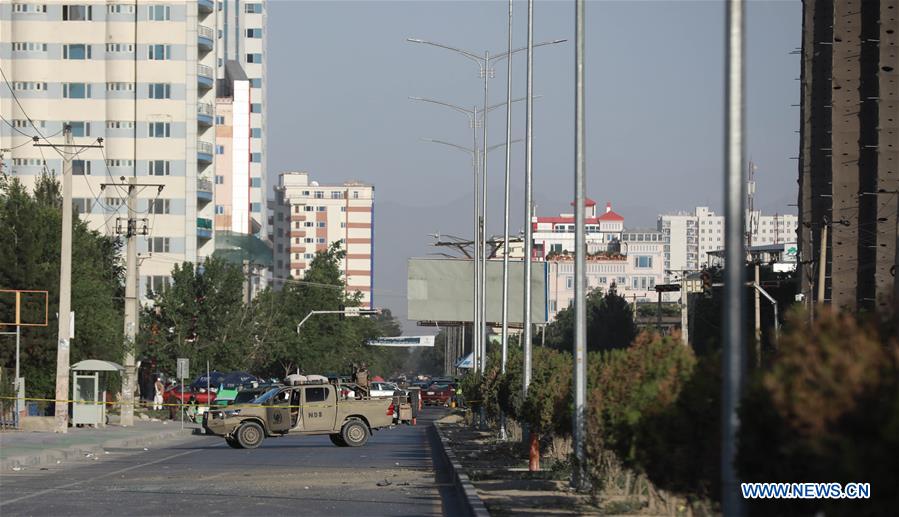 Photo taken on May 30,2020 shows the site of a roadside bomb blast in Kabul, Afghanistan. A journalist and a driver were killed and four others wounded after a bomb hit a local TV channel's bus in Kabul, Afghanistan on Saturday, an Interior Ministry official confirmed. (Photo by Mohammad/Xinhua)
Prev 1 2 3 4 Next Prev 1 2 3 4 Next
Video PlayerClose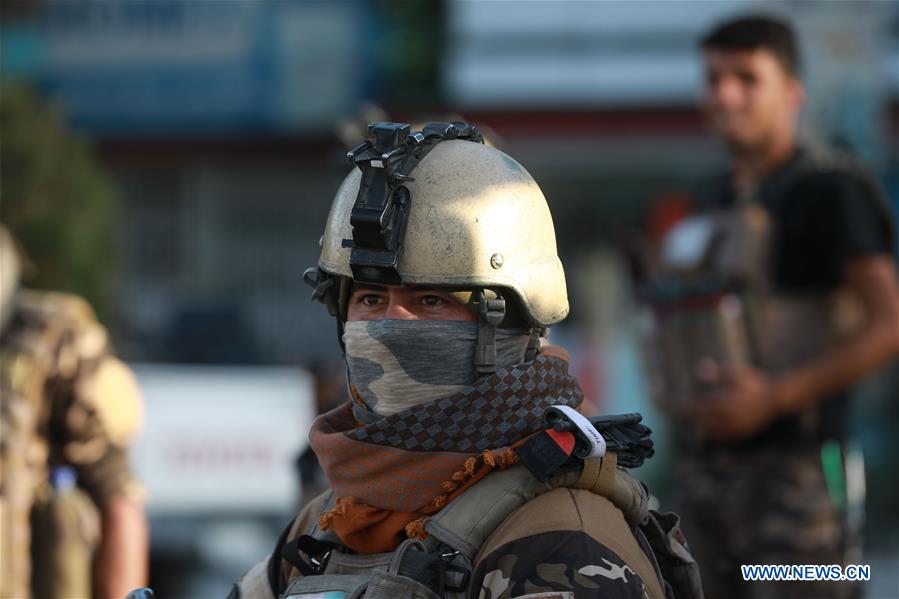 An Afghan security force member stands guard at the site of a roadside bomb blast in Kabul, Afghanistan, on May 30, 2020. A journalist and a driver were killed and four others wounded after a bomb hit a local TV channel's bus in Kabul, Afghanistan on Saturday, an Interior Ministry official confirmed. (Photo by Mohammad/Xinhua)
Prev 1 2 3 4 Prev 1 2 3 4