Video PlayerClose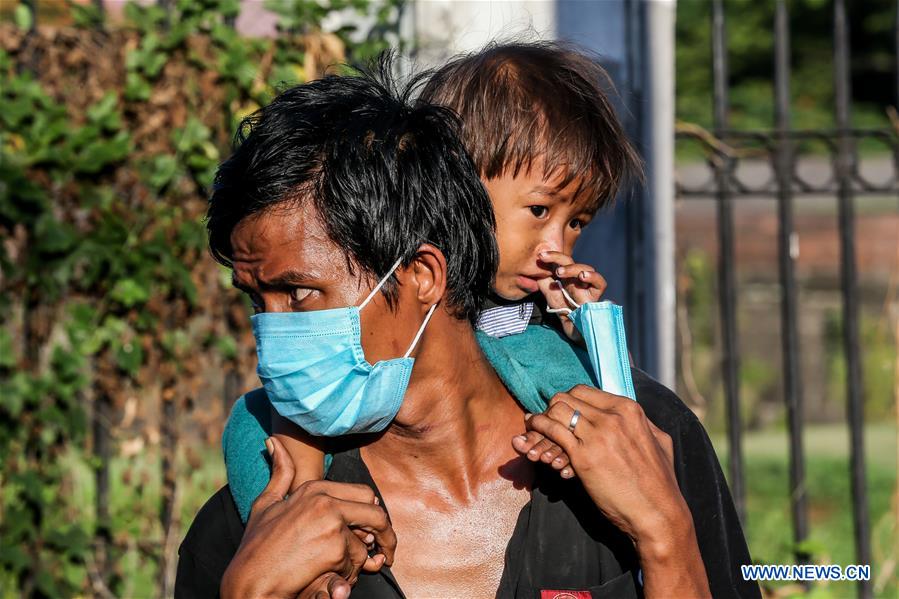 A man wearing a face mask carries his son on his shoulders in Manila, the Philippines, on July 9, 2020. The number of COVID-19 cases in the Philippines surged to 51,754 after the Department of Health (DOH) reported 1,395 new cases on Thursday. According to the DOH, the number of recoveries further rose to 12,813 after 225 more patients have survived the disease. No additional death was reported. The death toll remains at 1,314. (Xinhua/Rouelle Umali)
MANILA, July 9 (Xinhua) -- The number of COVID-19 cases in the Philippines surged to 51,754 after the Department of Health (DOH) reported 1,395 new cases on Thursday.
The DOH said that the number of recoveries further rose to 12,813 after 225 more patients have survived the disease.
No additional death was reported. The death toll remains at 1,314, the DOH said.
According to the DOH, 443 of the daily reported cases were in Metro Manila, 290 cases in the Central Visayas region in the central Philippines and 592 cases were reported in other parts of the country.
The DOH further said that 70 overseas Filipino workers repatriated by the government have also tested positive for the virus.
The DOH attributed the spike in cases to community transmission and the increased capacity of the government to conduct COVID-19 tests.
"Based on (DOH) findings, community transmission is observed to be the primary driver of the recently-reported infections," Health Undersecretary Maria Rosario Vergeire said on Thursday.
COVID-19 first emerged in the Philippine in January.
The government imposed a lockdown in mid-March to stem the spread of the virus. The lockdown afforded the country to strengthen its health system capacity and preparedness as the government grapples with the steady surge of infections.
The Philippines has been in varying levels of lockdown restrictions since mid-March as it tries to revive the domestic economy from the pandemic fallout. However, the government continues to struggle to find ways to resume social and economic activities while sustaining efforts to limit the spread of the virus.
1 2 3 4 5 Next 1 2 3 4 5 Next
Video PlayerClose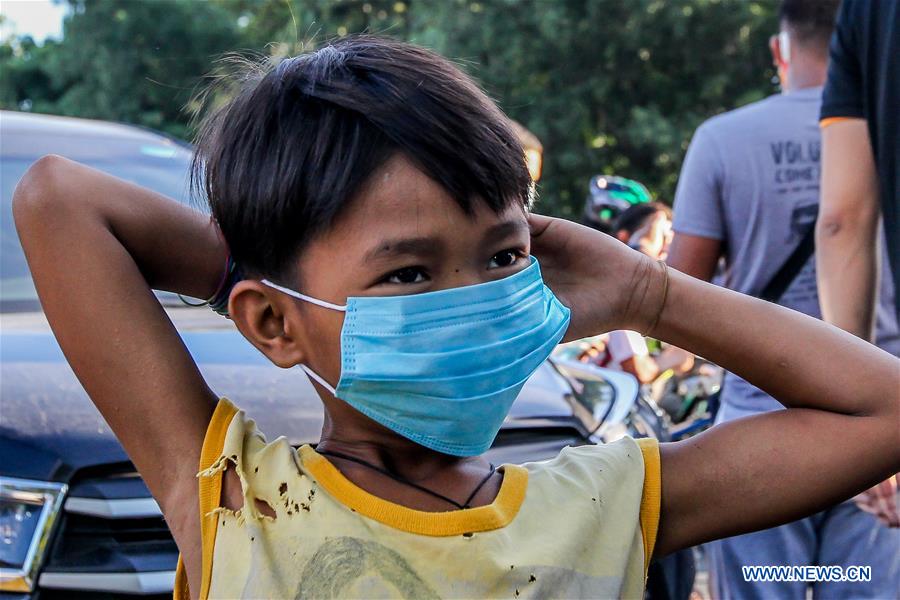 A boy wears a face mask in Manila, the Philippines, on July 9, 2020. The number of COVID-19 cases in the Philippines surged to 51,754 after the Department of Health (DOH) reported 1,395 new cases on Thursday. According to the DOH, the number of recoveries further rose to 12,813 after 225 more patients have survived the disease. No additional death was reported. The death toll remains at 1,314. (Xinhua/Rouelle Umali)
Prev 1 2 3 4 5 Next Prev 1 2 3 4 5 Next
Video PlayerClose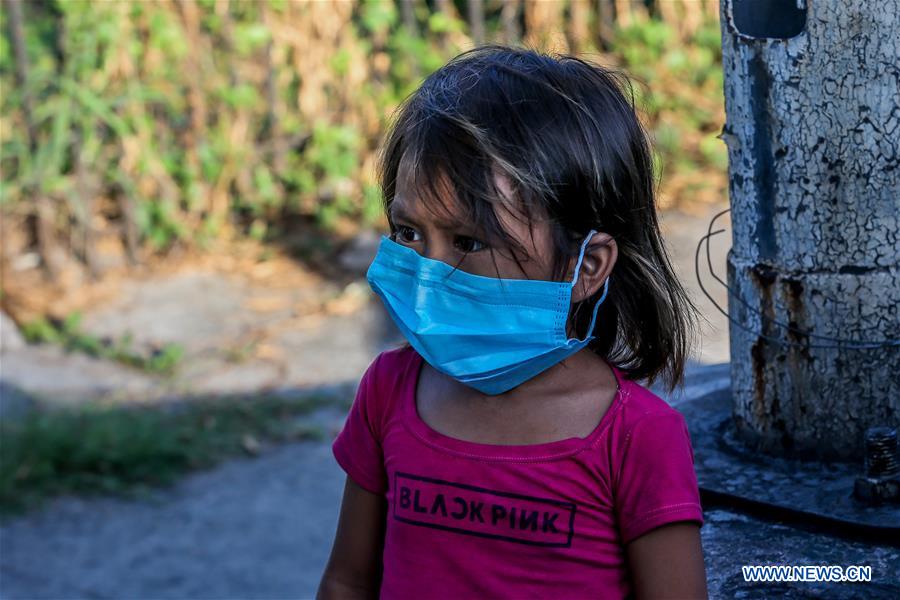 A girl wears a face mask in Manila, the Philippines, on July 9, 2020. The number of COVID-19 cases in the Philippines surged to 51,754 after the Department of Health (DOH) reported 1,395 new cases on Thursday. According to the DOH, the number of recoveries further rose to 12,813 after 225 more patients have survived the disease. No additional death was reported. The death toll remains at 1,314. (Xinhua/Rouelle Umali)
Prev 1 2 3 4 5 Next Prev 1 2 3 4 5 Next
Video PlayerClose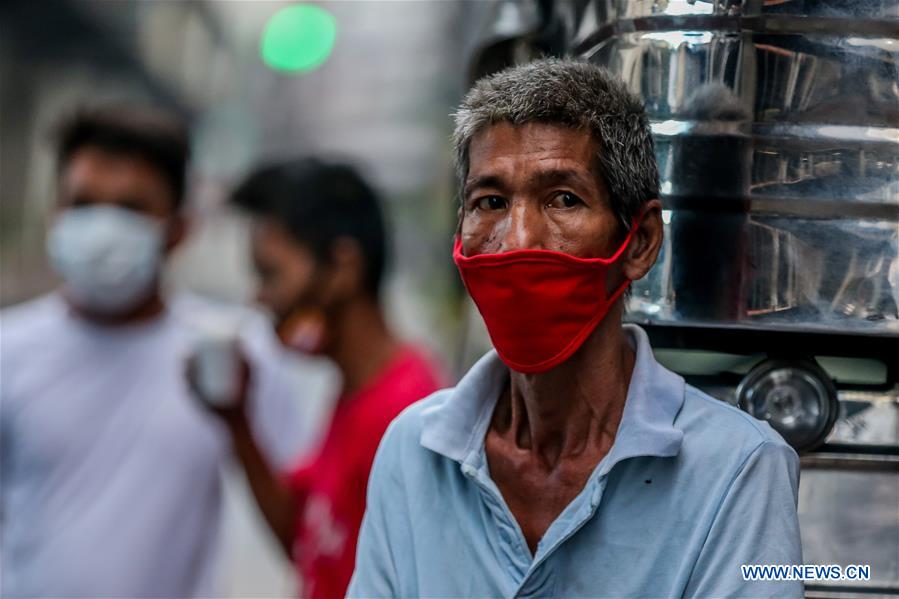 A man wears a face mask in Manila, the Philippines, on July 9, 2020. The number of COVID-19 cases in the Philippines surged to 51,754 after the Department of Health (DOH) reported 1,395 new cases on Thursday. According to the DOH, the number of recoveries further rose to 12,813 after 225 more patients have survived the disease. No additional death was reported. The death toll remains at 1,314. (Xinhua/Rouelle Umali)
Prev 1 2 3 4 5 Next Prev 1 2 3 4 5 Next
Video PlayerClose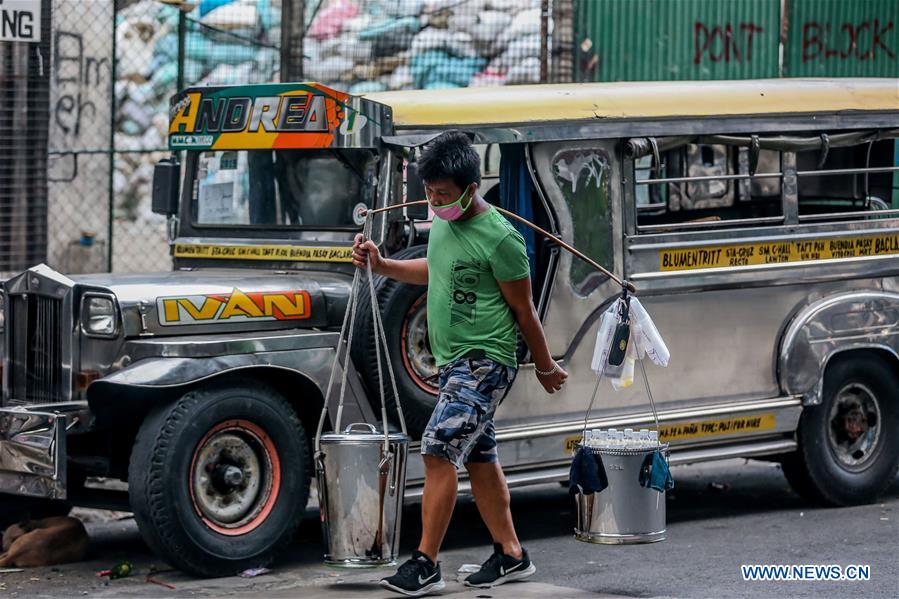 A vendor wears a face mask in Manila, the Philippines, on July 9, 2020. The number of COVID-19 cases in the Philippines surged to 51,754 after the Department of Health (DOH) reported 1,395 new cases on Thursday. According to the DOH, the number of recoveries further rose to 12,813 after 225 more patients have survived the disease. No additional death was reported. The death toll remains at 1,314. (Xinhua/Rouelle Umali)
Prev 1 2 3 4 5 Prev 1 2 3 4 5