Video PlayerClose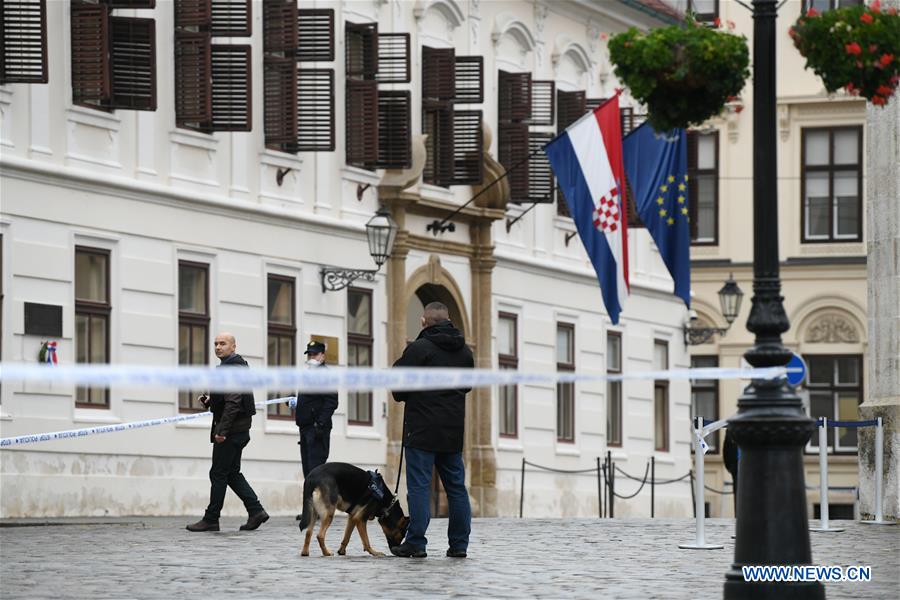 Investigators are seen after a shooting incident outside the Croatian government building at St. Mark's Square in Zagreb, Croatia, Oct. 12, 2020. A police officer was wounded in a shooting on Monday morning outside the Croatian government building here, while the suspected gunman has fled the scene and committed suicide, according to local police. (Josip Regovic/Pixsell via Xinhua)
ZAGREB, Oct. 12 (Xinhua) -- A police officer was wounded in a shooting on Monday morning outside the Croatian government building here, while the suspected gunman has fled the scene and committed suicide, according to local police.
The shooting occured at around 8 a.m. local time (0600 GMT) at St. Mark's Square, where Croatia's parliament and government buildings are located, police said.
Local media reported that the gunman used a Kalashnikov AK-47 assault rifle when he fired several rounds at the entrance to the government building, and then at the building of the Croatian Parliament, which is located dozens of meters away across St. Mark's Square.
The police officer was shot four times and has undergone surgery. National television HRT reported that he is currently in a stable condition.
Prime Minister Andrej Plenkovic was not in the government building at the time of the shooting. Plenkovic said on Monday that this was an attempted murder and that safety measures at St. Mark's Square will be much stricter in the future.
Although police are always at the site, the square is open to the public and is a hot spot for tourists.
The motive for the shooting is unknown at this time. Enditem
1 2 3 Next 1 2 3 Next
Video PlayerClose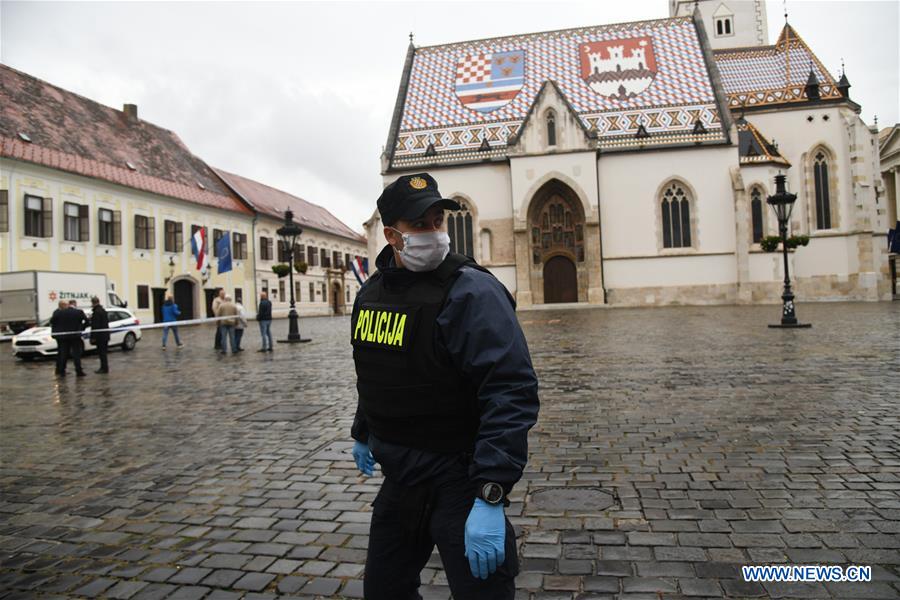 A policeman is seen after a shooting incident outside the Croatian government building at St. Mark's Square in Zagreb, Croatia, Oct. 12, 2020. A police officer was wounded in a shooting on Monday morning outside the Croatian government building here, while the suspected gunman has fled the scene and committed suicide, according to local police. (Josip Regovic/Pixsell via Xinhua)
Prev 1 2 3 Next Prev 1 2 3 Next
Video PlayerClose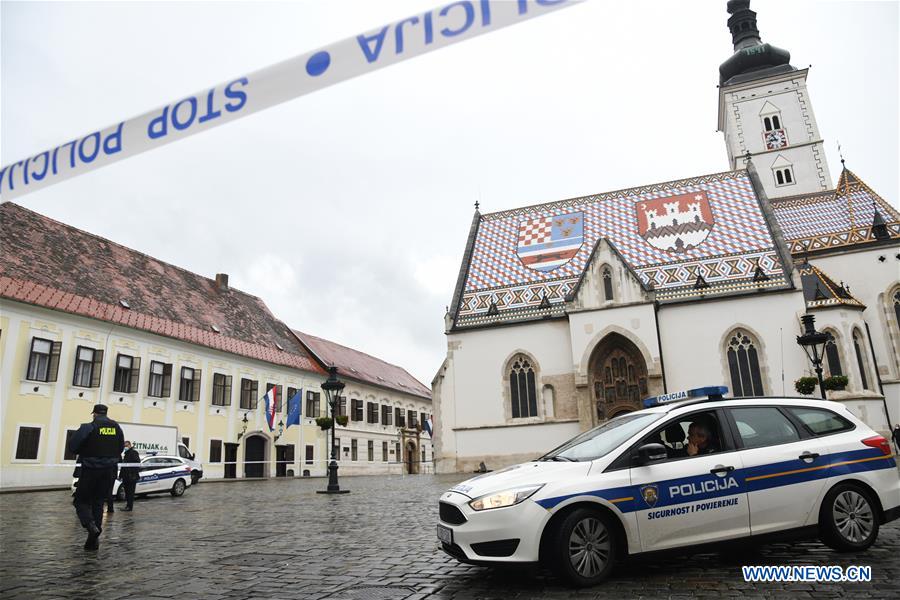 Policemen are seen after a shooting incident outside the Croatian government building at St. Mark's Square in Zagreb, Croatia, Oct. 12, 2020. A police officer was wounded in a shooting on Monday morning outside the Croatian government building here, while the suspected gunman has fled the scene and committed suicide, according to local police. (Josip Regovic/Pixsell via Xinhua)
Prev 1 2 3 Prev 1 2 3