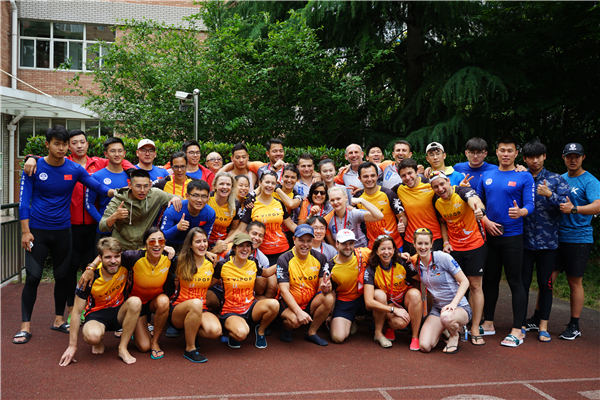 On June 1-2, this was the 16th year that the Putuo Sports Bureau has held the Shanghai International Suzhou Creek Dragon Boat Invitational Tournament. Among the international teams who competed, Team Spanish Dragons, which won 4th place in the 200 meter final, captured the audience's attention thanks to their majority-Spanish members' enthusiasm.
Based in Hong Kong, where dragon boat racing is very popular, the team started with a few Spanish people, but now consists of 45 members mostly from Spanish-speaking countries and regions. For example, Christian, the team manager, is from Venezuela. And Faith, one of the team members, is a Hong Kong native.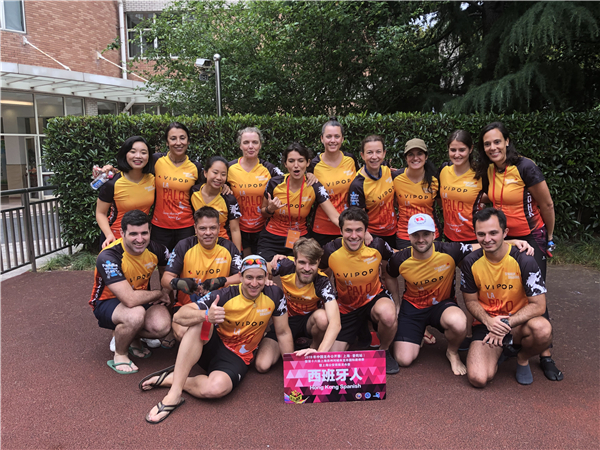 (Team Spanish Dragons)
According to the team's vice president, Maria, they have been competing in the sport for five years as a team. She was introduced to the team by her friend, who is one of the founders. For her and her teammates, dragon boat racing is not only a sport, but also an opportunity to embrace Chinese traditions and culture.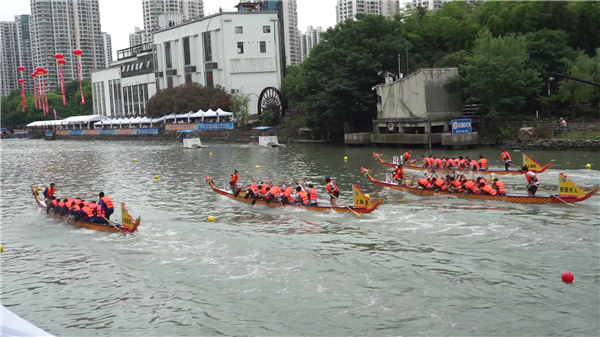 "What's the name of the guy?" co-captain Alvaro asked, momentarily forgetting the name of Qu Yuan, key to the story behind the Duanwu (Dragon Boat) Festival. Faith, a team member from Hong Kong, also told us why people eat Zongzi to remember Qu Yuan. "We had Zongzi for breakfast this morning," said Christian and Maria with excitement. "We love it!"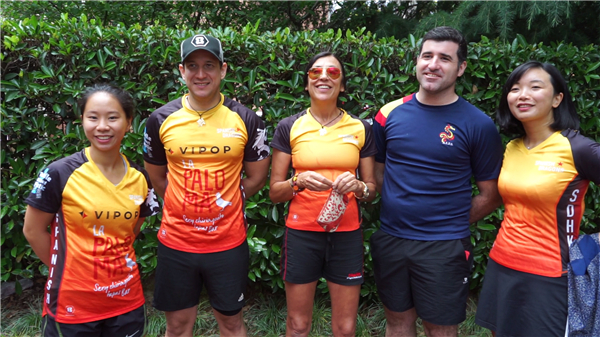 (From left: Faith, Christian, Maria, Alvaro, and He Jiping)
It was the first time for the athletes to compete in Shanghai, and they had a great impression of the city. "A lot of green areas. And many people supported us in the race," said Alvaro.
"In terms of the city, Shanghai has changed a lot. In a few months, you can see new buildings, venues and highways. And in terms of the race, it is well organized," said Christian, who is grateful to all those staff working behind the scenes for this event.
As the Dragon Boat Festival approaches, the team will compete in a bunch of festivals in Hong Kong to celebrate the holiday.