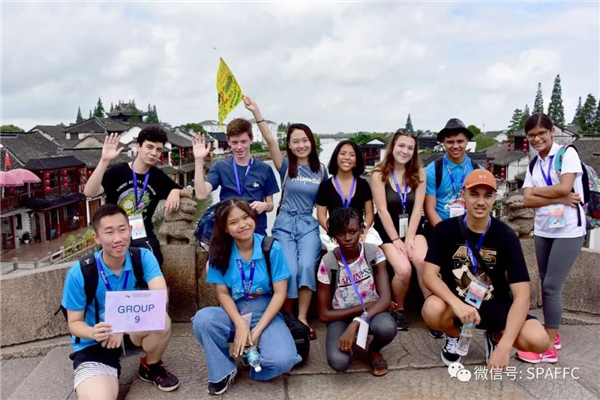 On July 18, 2019, the teenagers from the 15th Shanghai International Youth Interactive Friendship Camp went to Zhujiajiao and Shanghai Zoo for sightseeing.
Located in Qingpu District, a western suburb of Shanghai, Zhujiajiao is a water town with a long history and a rich cultural heritage. It is well preserved so that tourists can enjoy a street view of Ancient China.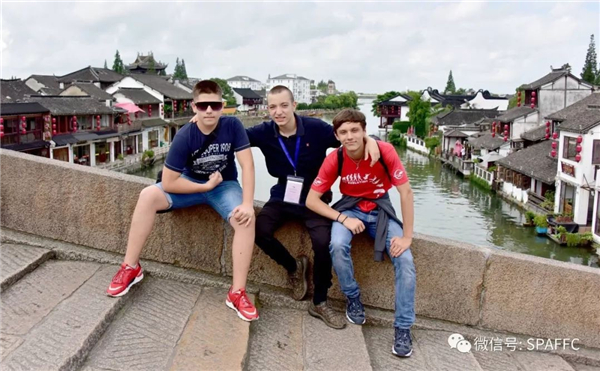 During the visit, Tashi Chhiring Sherpa, a camper from Nepal whose Chinese name is Wang Ya, played "A Man Should Stand Strong" on the flute (the theme song of a Chinese swordsman movie named "Once Upon A Time").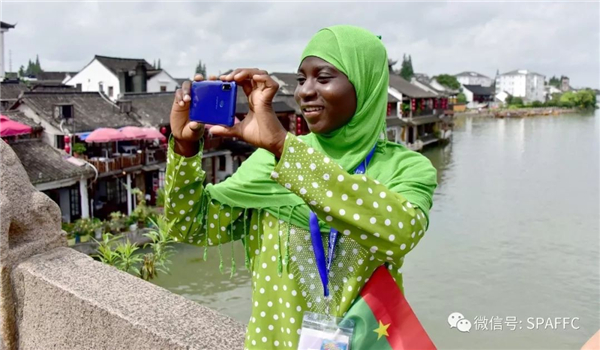 After being invited to take photos with many visitors, a girl from Burkina Faso felt a little shy but cheerful. "Chinese people are really nice," she said, her eyes flashing with gladness.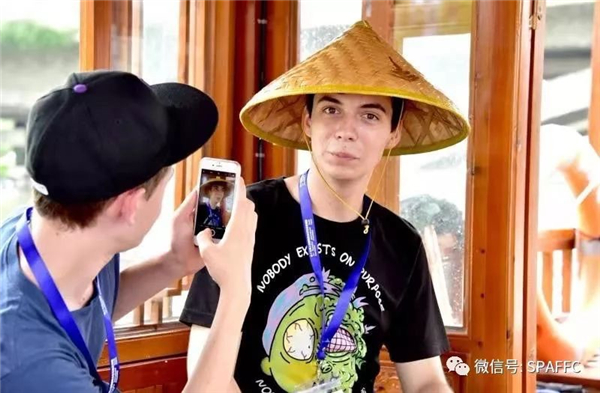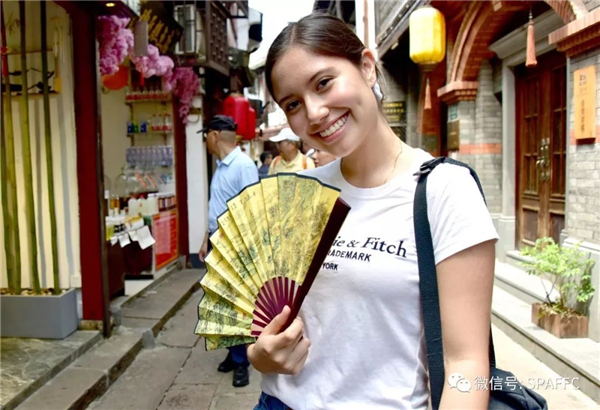 (The campers from all over the world are enjoying themselves.)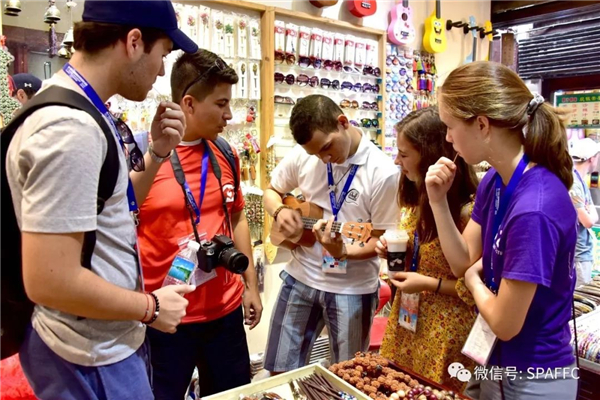 (They find a ukulele in a store.)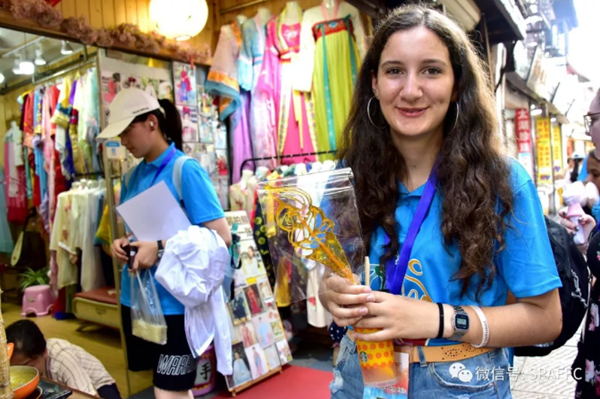 (Sugar painting is a Chinese folk handicraft, which uses sugar as a creative material.)
The campers saw a lot of animals on their trip. When a Swiss boy caught sight of the pandas, he exclaimed,"Oh my god, it's real! It's real!" He said he had only seen them on TV. But this time he saw the real ones.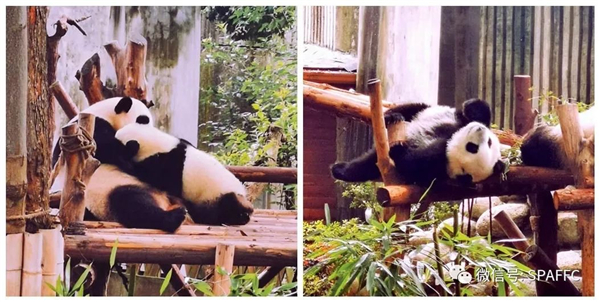 Teenagers also took pictures with the lovely animals and sculptures.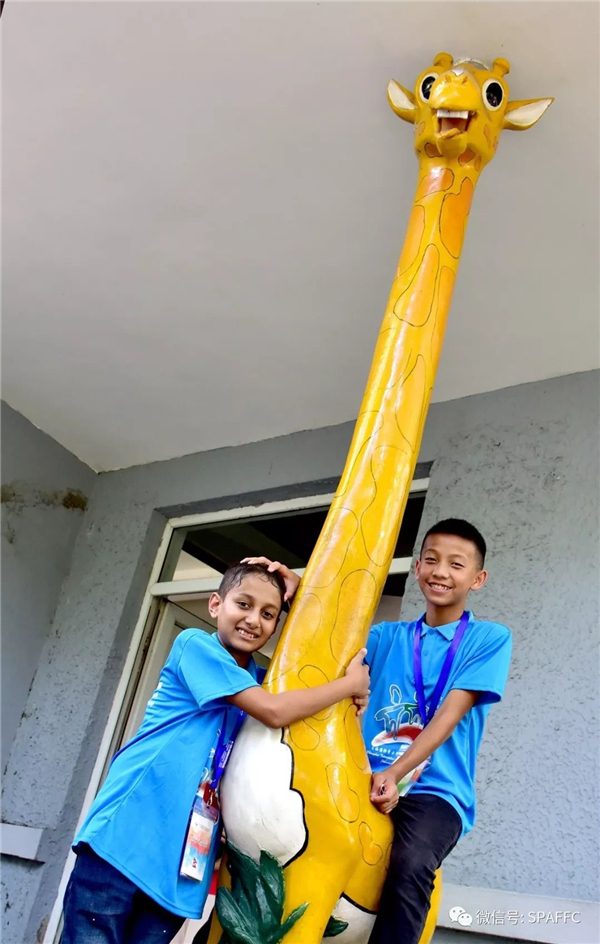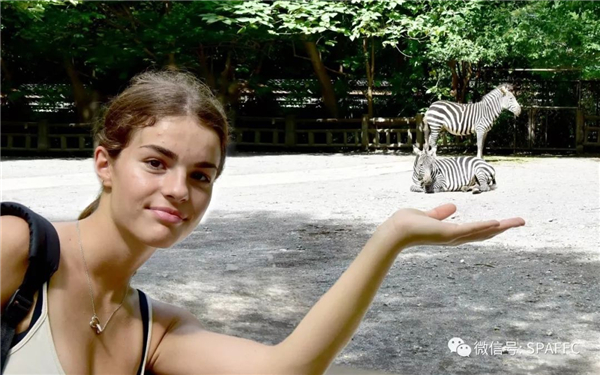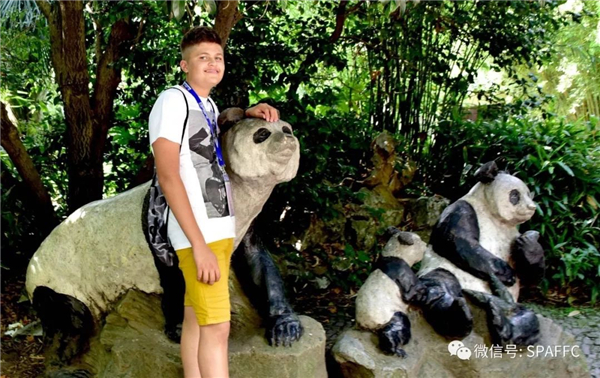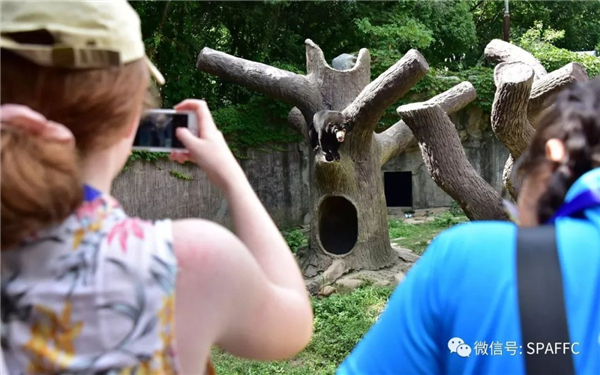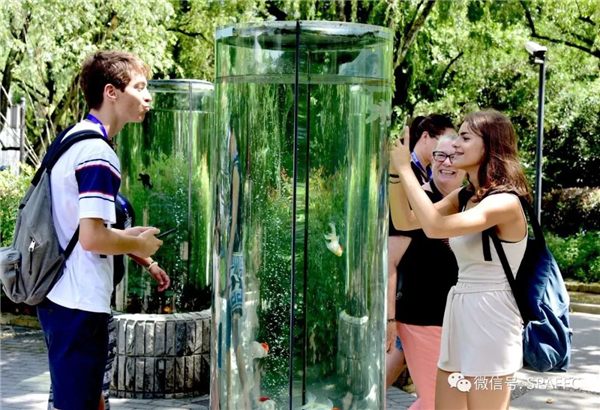 Photos by Lin Chunyue and Ni Zhewei

Story by Wang Jiaye and Zhang Jieying
Translated by Shi Yue and Wu Qiong