【编者按】今年是中美建交40周年。岁月无声,光影留痕。7月3日,《跨越太平洋的交流与合作——上海纪念中美建交40周年》图片展在上海市档案馆(外滩馆)正式开幕。300余幅精心甄选的照片,记录了上海与美国各地方的交流合作进程。从这天起,我们挑选部分展出的档案照片,为大家讲述照片背后的故事。让我们一起重温过去,立足现在,展望未来。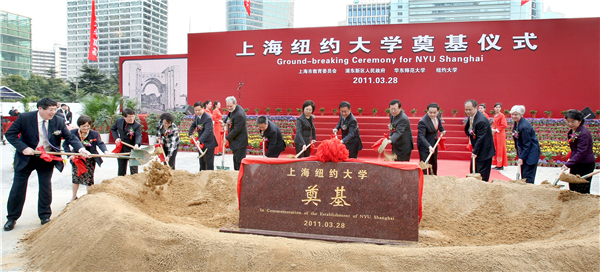 2011年3月,上海纽约大学(筹)在浦东举行奠基仪式。这是中国第一家中美合作、具有独立法人资格的研究型大学,也是上海第一所真正意义上的国际化大学。
Ground-breaking Ceremony for New York University Shanghai is held in Pudong. It is the first Sino-U.S. research university with independent corporate capacity in China and an international university in the real sense in Shanghai.(2011)
  2012年10月15日,上海纽约大学成立。这是教育部正式批准的第一所具有独立法人资格和学位授予权的中美合作大学。
  New York University Shanghai was founded on October 15, 2012. It is the first China-U.S. cooperative university with independent corporate capacity and degree conferring rights approved by the Ministry of Education of China.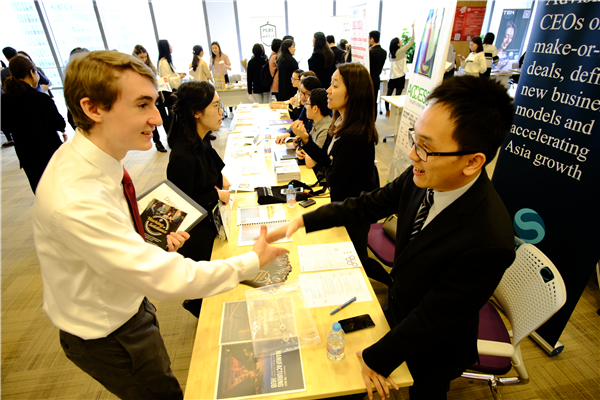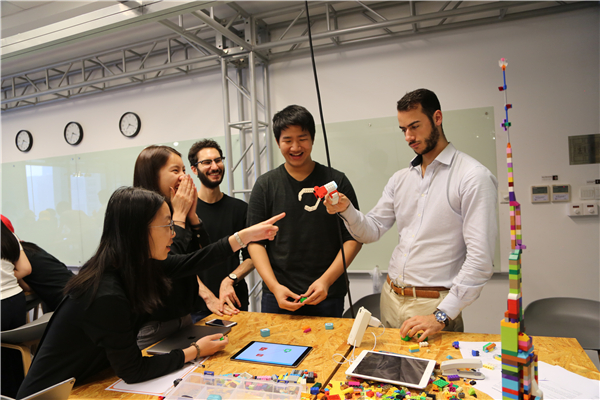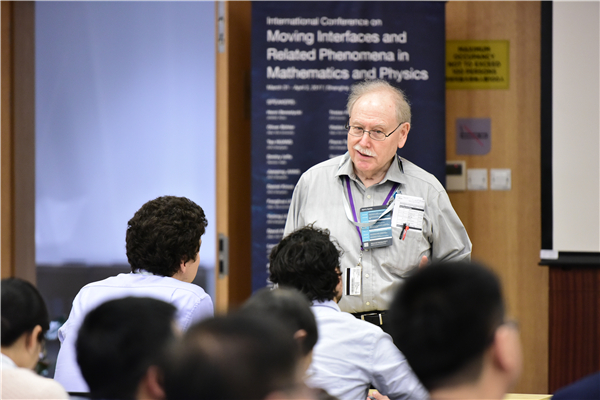 上海纽约大学是纽约大学与华东师范大学联合举办的国际化大学,也是纽约大学全球教育体系的组成部分。学生一半来自中国,一半来自世界70多个国家和地区。学校学生会、社团、志愿者活动都凝聚了各国学生的智慧与热情。
  It is an international university founded jointly by New York University and East China Normal University. It is a part of New York University's global education system. One half of its students come from China and the other from over 70 countries and regions in the world. Therefore, the activities of its student union, other student organizations and volunteers reflect the wisdom and enthusiasm of students of different countries.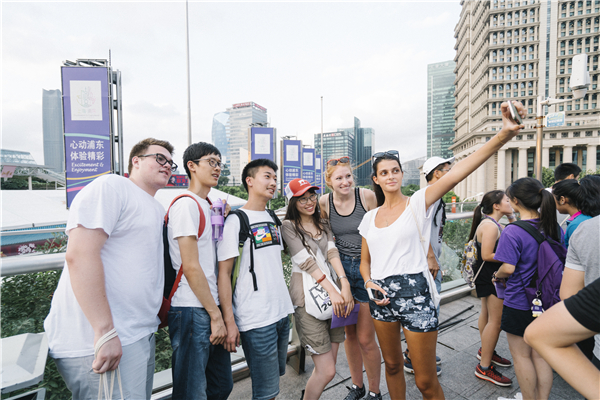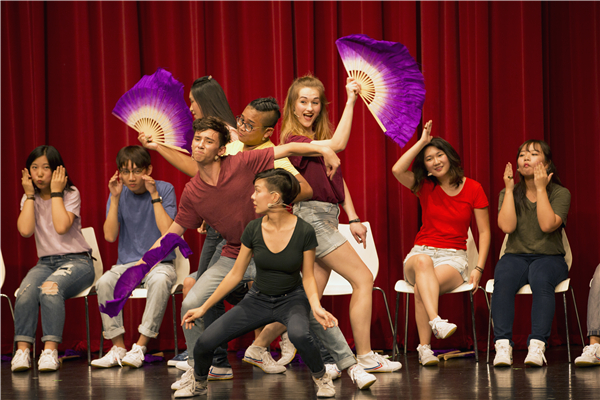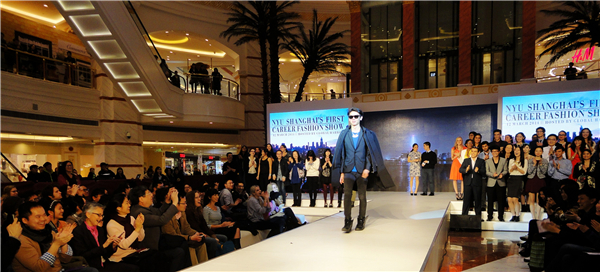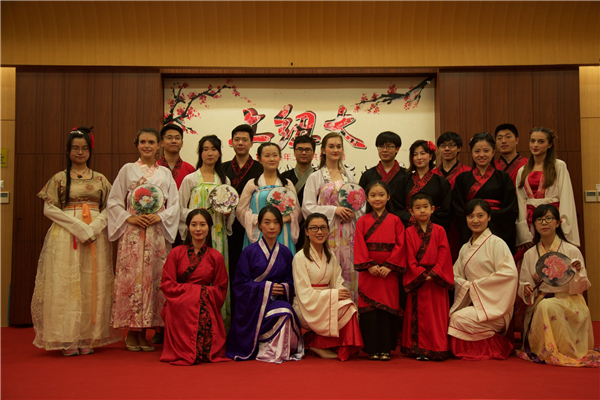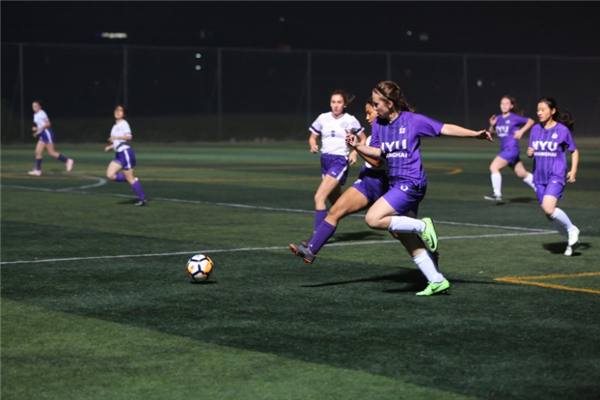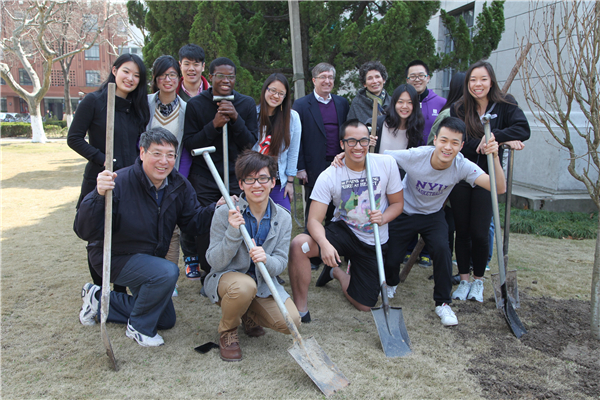 2013年,上海纽约大学开始招生。目前已有三届近千位毕业生秉承"让世界成为课堂"的理念走向了世界,他们收获了全球一流大学和企业的青睐。
  It began recruiting students in 2013. So far, nearly 1,000 graduates in three classes have left the school and gone to different parts of the world, engraved in their memory the philosophy "Let the world be our classroom". They are favored by the first-class universities and companies around the world.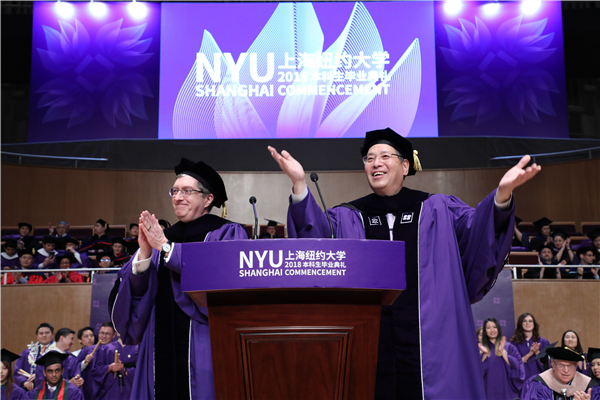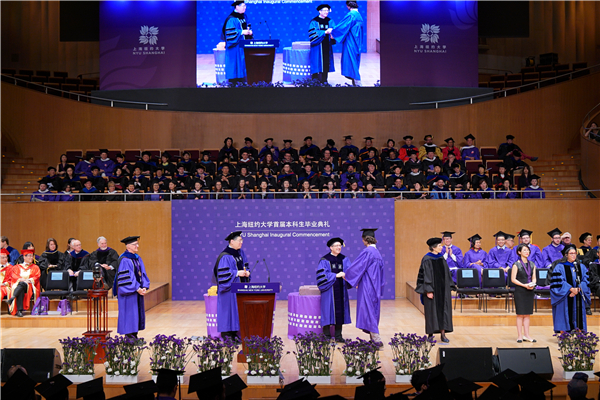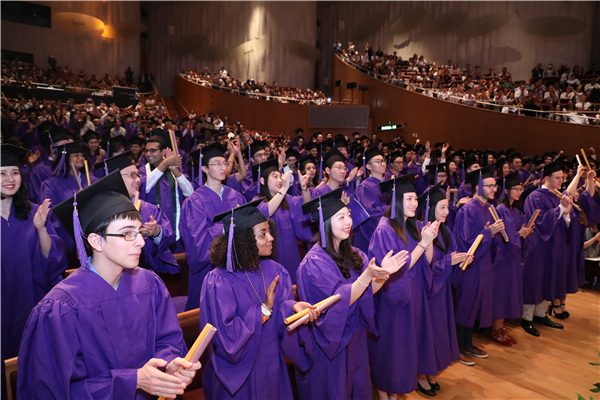 鸣谢:上海纽约大学