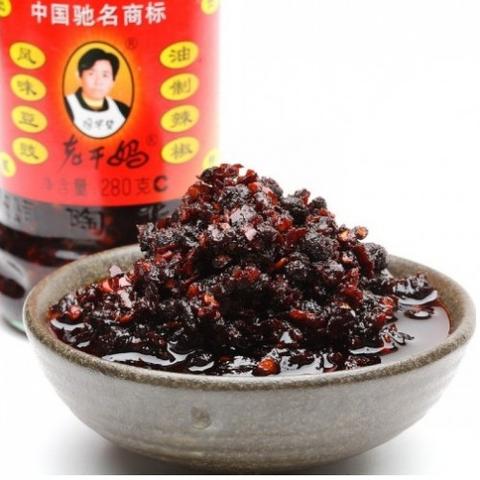 In 1989, an illiterate widow opened up her first noodle shop in the city of Guiyang, China. She served her fairly simple noodles mixed with her own recipe of chili sauce, and almost overnight gained a reputation for her delicious meals. Her name is Tao Huabi, though the locals nicknamed her Lao Gan Ma, which in English translates to "Old Godmother", a name she earned for her kind and motherly demeanor.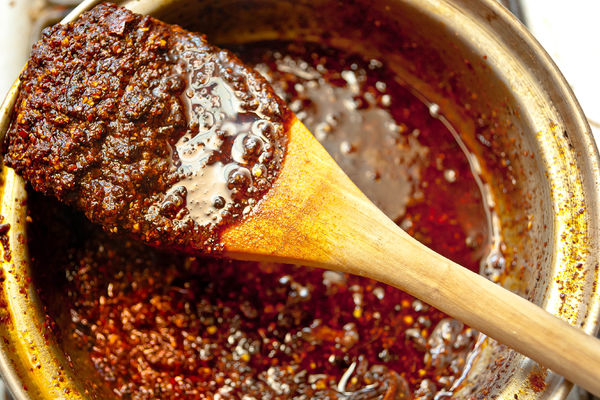 Now, her small noodle shop is more accurately described as a massive empire, and the once impoverished Tao Huabi's wealth is now valued at an estimated 1.05 billion USD. However her fortune was not amassed through her sale of noodles, but rather, the condiment she served them with.

Tao Huabi quickly realized the commercial potential of her sauce after noticing its popularity among her customers. A few years later, she transformed her noodle shop into a chili sauce production company named Lao Gan Ma, and from there, business skyrocketed.

Her company grew from employing a mere 40 people to a staggering 4,100, in addition to tens of thousands of farmers that cultivate produce to supply the ever growing demand for Lao Gan Ma.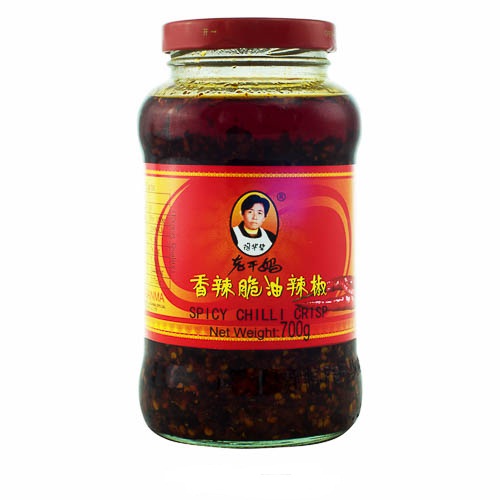 Today, 4 billion jars of Lao Gan Ma, packaged with a picture of a rather grumpy-looking Tao Huabi, are sold per year across 80 countries, one of which is the US. To most mainland Chinese, Lao Gan Ma is a household name and a widely used condiment—yet its humble beginnings in China fail to explain its rising popularity in America.
This can be attritubed to a growing demographic of American-born Chinese in the US, where Lao Gan Ma is more popular than ever. Many of these young Chinese Americans live in the houses of first generation Chinese immigrants who, familiar with the sauce, purchase it at their local Chinese grocery store for home use, nearly all of which carry and sell Lao Gan Ma. And because of the substantial number of Chinese living in the states, Chinese grocery stores are not difficult to come across. Even the few Chinese that do not know about Lao Gan Ma are likely to stumble across it in the aisle.
But Tao Huabi's famous sauce is not only popular among Chinese Americans. Non Chinese Americans across the nation have also fallen in love with her condiment, appreciating it for its zesty punch and universality. One Facebook user posted a picture of the sauce not on noodles, but on an avocado, captioned, "Simple but effective". Another Twitter user emphatically tweeted, "I just discovered 'the godmother' chili crisp and now my life can be divided in to 2 eras."
The posts, two of many, may be another reason for the growing knowledge and popularity of Lao Gan Ma in the US. A Facebook page titled, "The Lao Gan Ma Appreciation Society", has even existed since 2011, and since its founding has attracted 2,300 members. The hundreds of tweets, posts, and blogs about the chili sauce serve as a testament to the influence of social media over American consumer culture—especially that of Millennials.
In fact, the very definition of the typical Millennial may serve as another reason for Lao Gan Ma's popularity among non Chinese Americans. The technology immersed generation is granted easy access to photos and a wide range of public opinion. And because of their increasingly liberal nature, Millennials are more likely to be open to trying and exploring new foods, unlike their older, more set-in-their-ways forebears, and are thus more likely to pick up a jar of Lao Gan Ma their next grocery trip.
Whatever the cause, the once virtually unknown Lao Gan Ma sauce is now a household name in both China and the US, and the face of a formerly impoverished, illiterate widow is now recognized by millions across the globe.