Less than 100 days from the opening of the first China International Import Expo, a special inspection was conducted yesterday by the Shanghai Food and Drug Administration to ensure food supply security during the upcoming expo.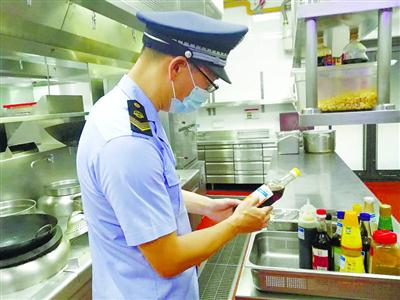 Law enforcement officers carried out an on-site food sanitation inspection at the expo venue, focusing on the high-risk areas like catering units at the surrounding tourist attractions and in the commercial center.
"The food safety guarantee of the China International Import Expo is mainly in two aspects-- food made by more than 70 restaurants in the venue and the takeaway food," an official said.The restaurants in the venue should all reach a standard of "reliable restaurant", and for takeaway food, the whole process from production to transportation will be supervised.
In the final stage before the opening of the expo, besides the food sector, other special inspections will be carried out covering aspects of the production and sale of counterfeit and inferior drugs, the purchase of drugs by illegal pharmacies, the sale of fake cosmetics, and the illegal sale of pharmaceutical products on the Internet.