Xu Anni, together with her team, works as a tour guide and introduces stories about Shanghai to foreigners while walking along the city streets. They started up their own walking tour business last year and named themselves as "SimpliCityHeartCity," which has embraced over 600 foreign visitors.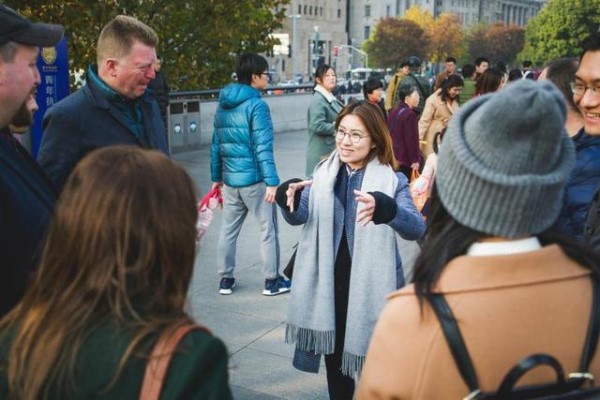 In Xu's opinion, many domestic travel agencies misinterpret the needs of foreigners nowadays and have not updated their services.
"The formation of foreign tourists has changed," Xu says. She used to receive tourists primarily from North America and Japan, but the number of travelers from countries along the Belt and Road Initiative is increasing at present.
"Visitors from Russia, Brunei, Uzbekistan and other countries are also interested in getting to know more about China." Xu considers it important to listen to visitors' needs continually so as to keep improving services.
Each route enables participants to feel the particular character of the location. For example, seeing the historic architecture in Xuhui district located in the south-eastern part of the city center, or taking morning exercise with the elderly on the Bund at seven.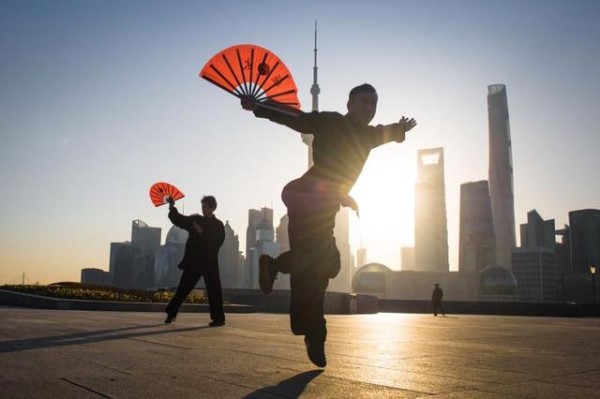 The guides talk about the history from a personal perspective, such as psychology and city planning. Meanwhile, they tend to merge local smell into the tours.
"We would like to share them the White Rabbit candies or the leaves of camphor trees along the walk. After the short tour, they may forget the details, but not the smell," Xu said.
There are more foreign visitors coming to China than ever before. According to Shanghai Municipal Tourism Administration, the number of foreign tourists in Shanghai peaked in 2017 at 8,370,000.