With constant consumption upgrades and iteration, consumers are increasingly concerned about brand and quality. Many international high-end hotel brands have landed in Shanghai. With the lowest altitude in the world, the much anticipated Sheshan Shimao Quarry Hotel was finally opened on November 15 in the Sheshan National Tourist Resort in the city's southwest.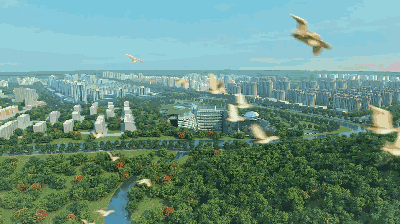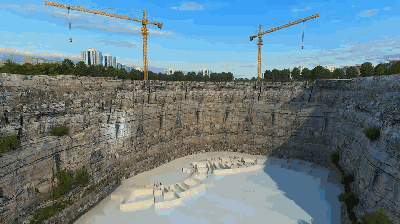 The five-star hotel is a feat of architectural ambition and engineering bravo. Of its 21 floors, 18 are below ground, including one floor which is underwater. It is China's first hotel built in a deep pit which combines accommodation, vacation, entertainment and outdoor sports.
The hotel is a must-see destination in itself. The construction has been filmed by National Geographic magazine from the very beginning of the project. It houses 336 rooms and suites in total. Prior to the hotel's official unveiling on November 15, online bookings of rooms were already available.
Looking from the balcony, guests can enjoy views of an 80-meter-tall waterfall curtain. The underwater suites are especially spectacular, as an aquarium gives guests an opportunity to see rare marine animals. More excitingly, walking through the corridors and elevator halls, people can see stones and rock pillars at the bottom of the pit as if they were exploring a mine.