Do you still remember the exhibition A History of the World in 100 Objects from the British Museum last summer? That 102-day exhibition was dubbed as the hottest cultural event in Shanghai last year, with a total 384 thousand visits, the highest number in the history of Shanghai Museum. During the exhibition, the sales revenue for the creative cultural products deriving from British Museum reached 17 million yuan, five times as much as any previous special exhibition.
This summer, the shop for British Museum officially went online in the Tmall, China's largest open business-to-consumer platform under Alibaba. The store sells handbags, moon-shaped fans, mobile phone shells and other items with various themes, including the Egyptian pharaoh, Rosetta Stone and the Great Wave off Kanagawa.
Let's take a look at the items being sold in the store.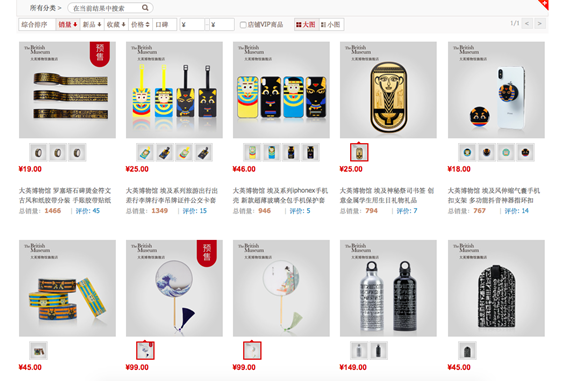 The black-grey colored store displays a total of 33 creative cultural products, which are categorized into 4 sections. The prices for the products range from 18 to 149 yuan. The design elements mainly comprise ancient Egyptian civilization (pharaohs, priests, and stones), world-renowned paintings and relics (like Book of the Dead, Papyrus of Ani, and the Lewis chessmen).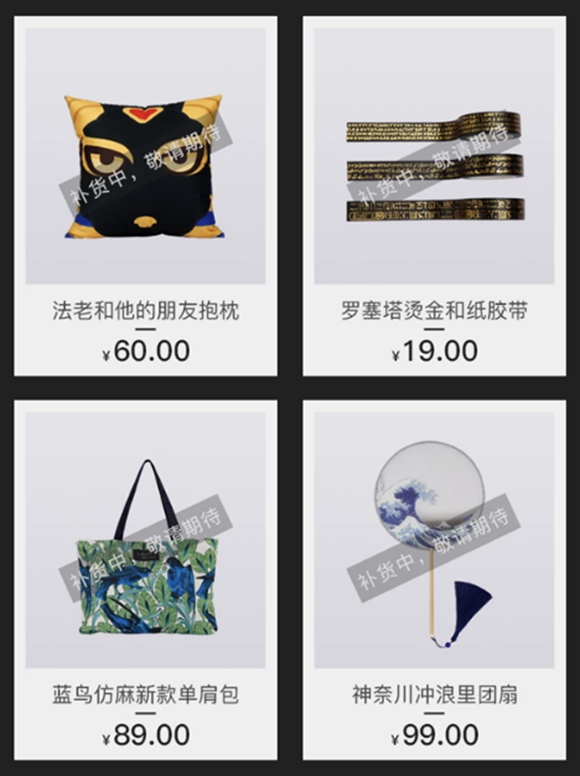 Stocks of some products are being replenished
Currently, many of the products like the Pharaoh and his Friends throw pillow and the Great Wave off Kanagawa uchiwa fan, are out of stock and only 12 products are available now. Egyptian-themed luggage tags and mobile phone shells are among the best seller items. Since the official operation starting from July, the store has been well-received and attracted over 70,000 followers.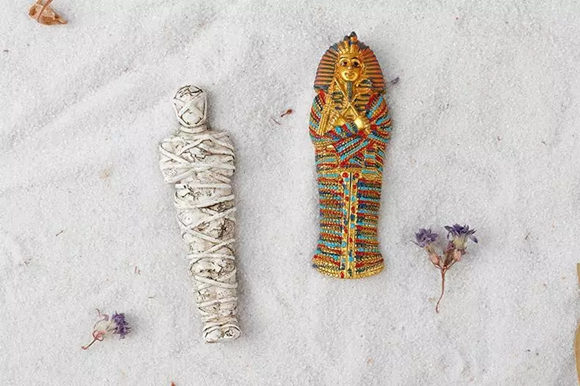 Mummy fridge magnets