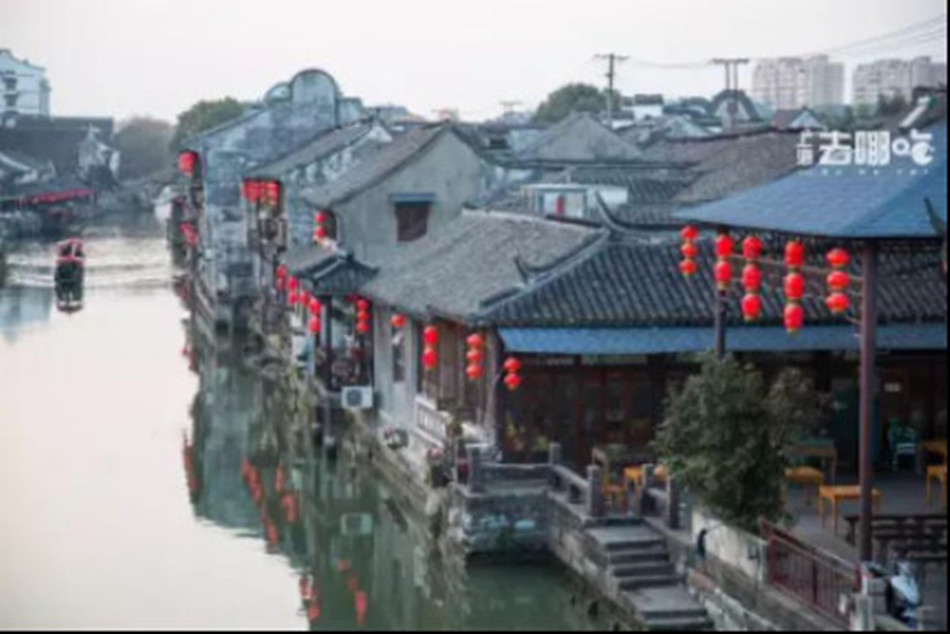 As the New Year's Holiday is approaching, here are some scenic spots for you to spend time in Shanghai during the three-day holiday.
Fengjing Ancient Town
Fengjing Ancient Town, located in the northwest of Jinshan District, has a history of more than 1,500 years. Its name literally means "maple stream".
As a representative town at the southern lower reaches of the Yangtze River, it has an abundance of bridges, temples, lanes and famous historical figures. There is a saying about the town,"Within three steps, you will cross two bridges; looking afar, you can see ten streams".
While taking a tour in Fengjing, you can admire the local people playing the traditional stringed and reed-pipe music, and creating the famous Jinshan Farmers'Paintings. Fengjing boasts a wide variety of folk arts, such as blue-dyed clothes, furniture carving, colorful lanterns, paper-cutting, embroidery and fabric weaving.