World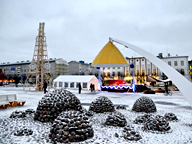 The Christmas tree was officially illuminated for Christmas season celebrations on Sunday.
Updated: 2016-11-28 10:19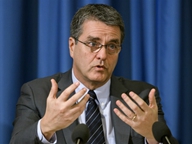 The head of the World Trade Organization said yesterday that he had received no indication the United States would move to leave the WTO under Donald Trump's administration.
Updated: 2016-11-25 10:54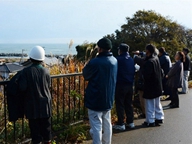 Local residents look out to sea from higher ground after evacuating their homes following an 6.9 magnitude earthquake and tsunami alert in Iwaki, Fukushima prefecture, on November 22, 2016.
Updated: 2016-11-22 17:25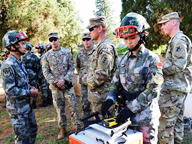 Military personnel from China and the United States discuss during a joint humanitarian aid and disaster relief drill in Kunming, southwest China's Yunnan Province, Nov. 16, 2016.
Updated: 2016-11-17 13:08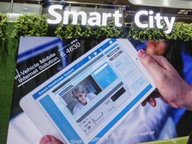 People attend the 2016 Huawei Smart City Media Briefing at the Smart City Expo World Congress in Barcelona, Spain, Nov. 15, 2016.
Updated: 2016-11-16 11:02