DIY sugar, Amis and Mr. Brown Avenue...on way from Hualien to Kaohsiung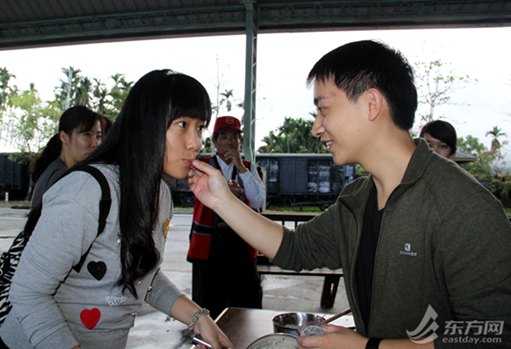 Have a taste of our DIY sugar!

Fifteen Shanghai couples experienced making brown sugar at Guangfu Sugar Factory in Hualien on the 4th day of the mainland newly-weds' honeymoon trip in Taiwan, Dec 10, 2015.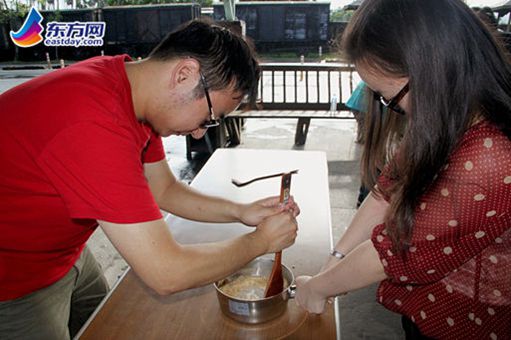 DIY sugar
Built in 1913, the time-honored factory stopped the sugar production in 1991 and transformed to a sightseeing one. The log cabins where the couples live are one of the characteristic buildings of the factory.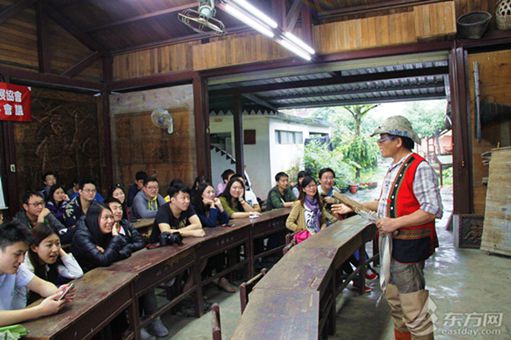 Lalan tells about culture of Amis.

Also, the newly-weds learned about the culture of Amis at Lalan's home (an aboriginal hostel in Hualien). Amis is the most populous Taiwanese aborigine.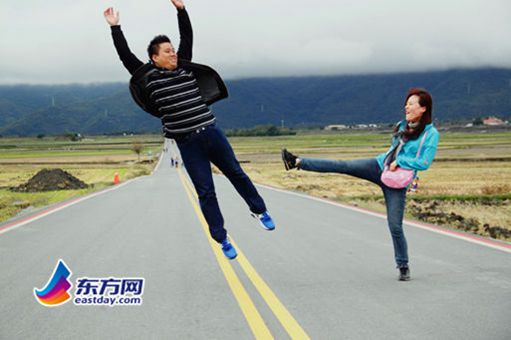 A couple poses for photos on Mr. Brown Avenue in Taidong County on the way from Hualien to Kaohsiung.
Afterwards, the honeymoon tour group went down south to Kaohsiung.
Have a taste of aboriginal life in Taiwan's Ali Mountain >>

Photos: Honeymoon trip in Hualien >>
Mainland couples attend traditional wedding in Taiwan >>
Shanghai couples arrive in Taiwan to start honeymoon trip >>