China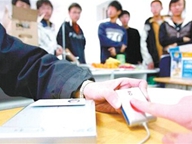 China is to begin taking fingerprints of all foreign visitors as it steps up its border security, the Ministry of Public Security said yesterday.
Updated: 2017-02-10 11:09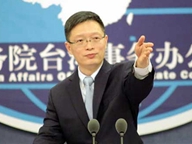 Beijing is drawing up policies to support and attract Taiwan citizens to work and live on the Chinese mainland, a spokesman for the State Council's Taiwan Affairs Office said yesterday.
Updated: 2017-02-09 14:45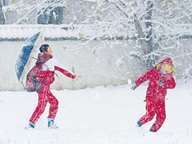 Two schoolboys play in the snow in a park in Huai'an City in east China's Jiangsu Province, yesterday. The snowfall also hit neighboring provinces of Anhui and Henan.

Updated: 2017-02-09 14:39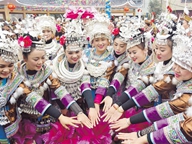 Women from the Miao ethnic group pose for a photo yesterday during a traditional activity to strengthen ties between Miao villages.
Updated: 2017-02-08 13:41
China will improve its rules for issuing permanent residence status to foreigners in an effort to boost the country's talent pool.
Updated: 2017-02-07 10:47