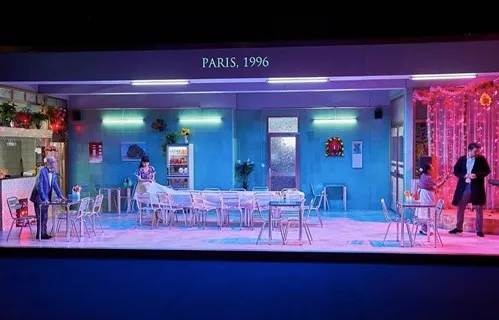 Saigon - A Show of Festival D'Avignon
Duration: June 29 – June 30Location: Shanghai Oriental Art Center, the Opera Hall,
Ticket price: 80-680 RMB
Eleven French and Vietnamese actors depict a variety of interwoven stories about love and exile. The characters meet in a Vietnamese restaurant in Paris. Scenes switch between Paris and Saigon and between 1956, when the French were defeated in Dien Bien Phu and withdrew from Vietnam, and 1996, the year in which the United States put an end to the economic embargo and Vietnamese could visit the country again.