World
Hundred of thousands of Russians braved freezing temperatures to plunge into lakes and rivers yesterday, a wintry tradition observed during the Orthodox celebration of Epiphany.
Updated: 2017-01-20 10:32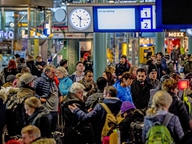 People wait at Amsterdam's central station yesterday, after an electricity outage in much of the Netherlands city and surrounding areas hit trains, trams and metros.
Updated: 2017-01-18 14:01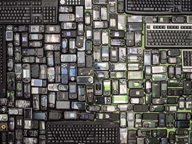 Electronic waste is rising sharply across Asia as higher incomes allow hundreds of millions of people to buy smartphones and other gadgets, with serious consequences for human health and the environment, according to a UN study released yesterday.
Updated: 2017-01-16 11:45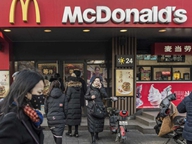 Mcdonald's Corp has agreed to sell the bulk of its Chinese mainland and Hong Kong business to conglomerate CITIC and US private equity firm Carlyle Group for up to US$2.08 billion, seeking to expand rapidly without using much of its own capital.
Updated: 2017-01-10 11:19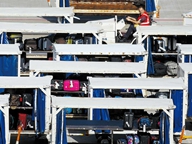 A US veteran of the Iraq war accused of shooting five people dead and wounding six others at a Florida airport has been charged with federal crimes that could carry the death penalty.
Updated: 2017-01-09 11:38